Florida Motorcycle Insurance Requirements And More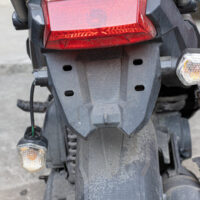 There are millions and millions of motorcycles in the United States. One report states there are between eight and nine million registered motorcycles around the country, including around 650,000 registered motorcycles in the state of Florida. With so many motorcycles on the road with cars, trucks, and pedestrians, it makes sense that there are specific insurance rules in place.
It is important to connect with a legal professional after an accident so your rights can be protected. Florida has specific rules and guidelines that must be followed. If you were involved in a crash and an insurance adjuster wants you to sign off on a settlement, be sure to discuss the situation with a Miami motorcycle accident lawyer first. A legal professional can advise you on the true value of your claim.
Helmets, Health Insurance, and Licenses
Universal helmet wearing is not required for motorcycle riders and operators over the age of 21 in the state of Florida. But, if you have a motorcycle and opt not to wear a helmet, you do have to carry a level of medical insurance. The requirement is to carry a minimum of $10,000 in health insurance. Then, in the event of an accident, you would be able to cover your own medical fees under the personal injury protection portion of your motorcycle insurance policy.
Additionally, you need a valid motorcycle license to legally operate a bike in Florida. You will need the following to secure a license.
Have a current driver's license.
Completion of a basic motorcycle safety course.
Visit an authorized office and pay the necessary fee.
It is also important to note that every person who is on a motorcycle and is under the age of 21 must wear a helmet, whether they are an operator or a passenger.
Insurance expenses can be connected to a variety of factors, including your age, location, gender, and driving history.
Equipment Requirements for Florida Motorcycles
There are also certain equipment requirements for motorcycles to legally operate in the sunshine state. Some of the necessary equipment includes fully functional front and rear brakes, mirrors, turn signals, brake lights, headlights, and reflectors.
If you were involved in a Florida crash because a motorcycle did not have proper equipment, talk over the details of your crash with a Miami motorcycle accident lawyer. Florida laws are unique, being familiar with the laws in another state may not help you secure the full and fair settlement you need. A legal professional can walk you through the process and negotiate with other legal professionals and insurance adjusters on your behalf.
Have you been in an accident and now find yourself unsure if an insurance settlement is the correct amount? An experienced attorney can help. Talk to the Miami personal injury attorneys at Spencer Morgan Law and have a lawyer negotiate with an insurance company for you. We have experience proving negligence, negotiating with insurance companies, and taking cases to trial. Contact us today at 305-423-3800 to schedule your free consultation.