Florida Mail Carriers And Dog Attacks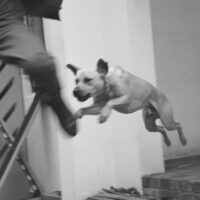 Dogs biting individuals who deliver the mail has been depicted in many television shows and movies. But the problem is a real one. According to the United States Postal Service, over 5,800 people employed by the service were bitten in one year. While many of these were nips that led to puncture wounds, others were serious events that led to ongoing health issues.
After an injury because another was irresponsible, including dog bites because of a negligent animal owner, connect with a Miami personal injury lawyer. Homeowners have a responsibility to keep their dog leashed or contained so postal employees can safely deliver the mail. If you do not work for the postal service but were injured by the neighbor's dog, you could also have a path to holding that person accountable.
Things Homeowners Can Do to Protect Postal Carriers and Visitors
If you have a dog, you are responsible for keeping the animal under control. To do this, you need to be a responsible pet owner, which means you follow leash requirements, pick up after your dog, train the animal to obey, and keep the dog secured when a postal carrier arrives to deliver mail.
Where responsible dog owners should have their animals when a postal carrier arrives:
Restrained on a leash or in an animal crate
Inside the home with the door closed
Within a fenced-in area separate from where the carrier delivers mail
Dog bites can lead to premises liability claims.
Determining Liability After a Mail Carrier or Delivery Driver Is Bitten by a Dog
There are many details that need to be assessed before it can be determined who is liable following a Florida dog bite. For example, if your dog bit someone because they were acting negligently, you may carry less responsibility for the bite injuries. This is also true if it happened because a person was breaking into your house.
But postal workers are doing their jobs when they are on your property and they need to be able to do their jobs safely. It is a breach of duty of care if a person's dog bites a mail carrier. This also holds true for delivery drivers.
If you were injured when bitten by a dog while doing your job, you are entitled to compensation. This is true if you were working for UPS, FedEx, or UPS at the time of the attack. A Miami personal injury lawyer has the skills you need to secure the results you want when filing a premises liability claim.
Are you a postal worker who sustained injuries because of a dog bite? A knowledgeable Florida personal injury lawyer can help you with your financial recovery. Our lawyers provide free initial consultations, so there are no fees upfront. We will cover your case each step of the way, from the beginning stages to receiving your final damage award. Our attorneys at Spencer Morgan Law will fight for you. Contact us today at 305-423-3800 to schedule your free assessment.