Florida Construction Zone Crashes And Injuries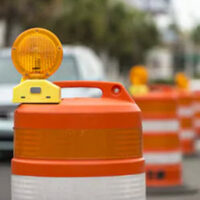 Construction work zones carry unique accident risks. This is true because there are workers who are outside of vehicles, traffic has to adjust to detours, heavy equipment may be present, and there can be sudden lane changes. According to a study by the U.S. Department of Transportation Federal Highway Administration, work zone accidents have been increasing over the last five years, and some accidents result in fatalities and severe injuries.
If you have sustained injuries in a construction work zone accident, talk to an attorney about your options for damage recovery. A Miami car accident lawyer can determine the cause of the crash, whether it was due to inappropriate signage or driver negligence.
Driver Awareness, Unsafe Work Zones, and Negligence
Personal injury claims look at negligence when determining how claims will be settled. Of course, there are many accidents that are free of blame. There are times when accidents happen without fault, but there are also times when a person or party was negligent.
In work zones, the following could be examples of negligence.
Construction zone did not have appropriate signage
Driver of a passenger vehicle ignored signs
Work equipment was not positioned or secured safely
Speeding or distracted driving contributed to accident
Workers were not wearing visible gear
Drivers who are speeding or distracted are always a risk on Florida highways and roads, and this is also true in work zones. For this reason, there are often reduced speed limits in construction areas. Driving slower means a driver is able to notice the need to change lanes and be aware of construction workers.
Outside of individual driver behavior, unsafe work zones can result in accident injuries as well. The team planning the construction project and the workers themselves have a responsibility to follow safety standards. Barriers need to be in place, when needed. Equipment needs to be secured safely, and workers need to wear the appropriate safety gear, including helmets and reflective clothing. If there are no signs and signals informing cars where to go, it is possible for cars to move in the wrong direction, causing a collision.
Discuss Your Claim with a Florida Construction Work Zone Lawyer
Florida work zone accidents can be extremely upsetting and harmful. When individuals are injured, hospitalizations and long term recovery plans may be required. If you are in a construction zone accident, connect with a Miami car accident lawyer after you have your injuries assessed. Medical expenses can be high and the impact on daily life can be immense. When you work with a skilled attorney, you will learn how much your claim is worth. Then, your lawyer will fight for the maximum settlement amount.
Were you in a Florida car accident that occurred in a construction work zone? Talk to the Miami personal injury attorneys at Spencer Morgan Law. Accident cases can be complex, a knowledgeable attorney is needed to navigate the complicated negotiations with insurance companies and legal professionals. Contact us today at 305-423-3800 to schedule your free consultation.