Florida Cities with High Pedestrian Accident Numbers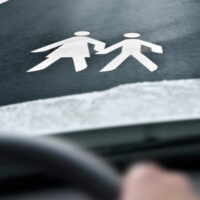 Walking is a wonderful way to get around when you live in Florida. After all, our weather is full of sunny days and blue skies. Many live in the sunshine state specifically so they can spend more time outside, and this includes walking for exercise, leisure, and transportation.
While walking is a healthy activity in and of itself, there are risks. Unfortunately, people die every year due to pedestrian accidents involving cars, trucks, and other vehicles. After a collision, reach out to a Miami car accident lawyer for help. An experienced attorney can focus on negotiating with insurance companies and legal teams while you and your family prioritize healing.
Nine Florida Cities Have High Pedestrian Fatality Rates
The National Complete Streets Coalition organized government data to determine which U.S. cities are the deadliest for pedestrians. Of the 20 cities with the highest fatality rates, nine are located in Florida, including the following:
Orlando, Florida
Daytona Beach, Florida
Palm Bay, Florida
Sarasota, Florida
Lakeland-Winter Haven, Florida
Jacksonville, Florida
Cape Coral/Fort Myers, Florida
Tampa, Florida
Miami, Florida
Each situation has its own facts, but there are clues as to why some cities are safer than others for pedestrians. For example, some urban areas are designed to prioritize the safety of walkers while others are designed to increase traffic flow. Safety has to be made a key issue for all residents, those within cars and those on foot. Some are hoping self-driving cars will help to reduce some of these high pedestrian fatality statistics, but the power of that technology is still in development. There are still studies being done.
You Deserve Justice After an Accident
Even when an individual is taking precautions when walking about their city, they are not able to control the behaviors of others. Reckless drivers can still act in careless manner, causing accidents and injuries. After a pedestrian accident, you need a Miami car accident lawyer who has experience in fighting for an individual's rights.
Accident victims need a full and fair compensation amount to cover all the damages incurred. It is common for insurers to aggressively fight back against a personal injury claim. A lawyer knows what your rights are and will not accept an insurance company settlement amount that is too low to cover the expenses of an accident, including medical fees and lost wages.
Timing is important. When it comes to seeking medical attention and legal guidance after an accident, do not delay. It may be difficult for doctors to find injuries if they have already begun to heal, and talking to a lawyer before an insurance company can help to protect your rights.
Were you injured when walking down the street? Did a car strike you when you were following traffic laws? The knowledgeable attorneys at Spencer Morgan Law can help you secure a financial settlement to cover damages. We speak Spanish and welcome Spanish-speaking clients. Call 305-423-3800 today to discuss your case. Together, we can set up a no-cost, confidential consultation regarding your claim.
https://www.smorganlaw.com/gathering-evidence-is-part-of-a-premises-liability-claim/