Florida Accidents Can Result In Road Rash Injuries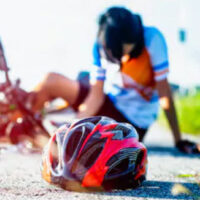 With stunning views, open roads, and year-round sunshine, there are bicycle, motorcycle, and skateboard accidents in Florida throughout the year. Some of these will result in road rash injuries, which can be painful and lead to long lasting health issues when injuries are severe.
If you or someone you care about suffered a road rash injury in a Florida accident, talk to a Miami car accident lawyer. An experienced accident attorney can help whether your injuries happened when operating a motorcycle, riding a bicycle, or driving an electric scooter. When another was negligent, there is a path to compensation and damage recovery.
Degrees of Injury Could Be Part of a Road Rash Diagnosis
Most individuals know that burn injuries are given a degree when assessed by a healthcare professional. Similarly, road rashes can be first degree, second degree, or third degree. The level of the injury can be a good indicator of what type of care is needed. It is a way for everyone on the healthcare team to understand the medical severity of the injury.
First-degree rash. When the outer layer of skin is injured but nothing below that. This level of injury can heal without scarring and home care
Second-degree. If lower skin layers are impacted, extra attention could be required.
Third-degree. Severe road rashes can lead to muscle, nerve, or bone damage. This level of injury can also be at a high risk of infection. Infections can lead to more complex health concerns.
Infection can be a real danger with all skin injuries, including road rashes. Symptoms of infections can include swelling around the injured area, drainage that has an odor, the injury is warm to the touch, or the victim simply does not feel well. Some who suffer from road rash infections find themselves feeling like they have the flu. There may be times when they experience aches, nausea, or chills, for instance.
Level of Medical Care Depends on Injuries
Road rash, like many injuries, can require extensive medical care when the harm is severe. Of course, minor injuries may be able to heal at home. But even injuries that heal at home can be eligible for compensation if there was income loss or high health insurance deductibles that had to be paid. Naturally cases that involve a lot of medical care, such as disfigurement and nerve damage, can mean it is impossible for a family to move forward with settling medical expenses without damage recovery.
Talk to a Miami car accident lawyer about the details of your claim. There are times when road rash can be avoided, such as motorcyclists who wear protective gear and clothing, but in other situations injuries happen even when precautions were taken. If you need help navigating an insurance claim after a Florida accident, connect with an experienced legal team.
Were you involved in a Miami motorcycle accident or a Florida bicycle collision that led to injuries, including road rash? Talk to the Miami personal injury attorneys at Spencer Morgan Law. Accident cases can be complex, a knowledgeable attorney is needed to navigate the complicated negotiations with insurance companies and legal professionals. Contact us today at 305-423-3800 to schedule your free consultation.