Five Costly Errors To Avoid In Your Personal Injury Case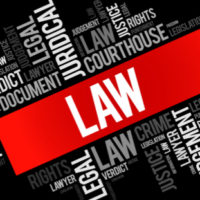 Ideally, the victim of a personal injury accident would have a skilled personal injury attorney by his or her side the moment directly after the accident took place. However, for most people, such a happenstance is far-fetched to say the least. If you are reading this as a precaution, it is important to remember that your case begins the moment you suffer an injury in an accident. This means that you should start taking action to avoid mistakes that could interfere with your ability to collect compensation for your injuries. To limit the possibility of costly mistakes, contact an experienced Miami personal injury lawyer as soon after the accident as possible.
Costly Mistakes to Avoid
 After an accident, it is understandable that the last thing that may be on your mind is a lawsuit. However, if you hope to recover compensation for your injuries and damages, you need to be thinking clearly immediately after the worst of the accident is over. Part of thinking logistically means acting to avoid these five costly mistakes:
Failing to Get Medical Treatment: The longer you wait to receive medical treatment, the greater the likelihood that the insurance company will use that against you to prove that your injuries are not as bad as you claim. Moreover, if you wait until days or weeks after the accident to see a doctor, the insurance adjuster may suggest that the injuries were sustained in a different incident, thereby planting the seed of doubt in decision makers' minds.
Failing to Give an Accurate Account of Your Medical History: Even worse than not obtaining immediate medical attention is failing to give an accurate account of your medical history. For instance, if you claim to have sustained a back injury in the accident but then the defense discovers that you suffered from back pain before the accident, they might use it to dismantle your case, and they might win if the decision makers determine that you purposefully omitted that fact. If you are afraid that a previous injury might hurt your case, rest assured knowing that the law accounts for aggravated injuries as injuries, and that you are still likely to recover some compensation for your worsened injuries.
Handling Your Own Case: Filing a personal injury claim may be easy—winning one is not. Though you may think you have the case in the bag, there are several ways in which you can sabotage your opportunities to recover, each of which a skilled personal injury lawyer knows how to avoid. If you want to increase your odds of recovering a decent settlement, forego the DIY approach and hire a personal injury attorney.
Filing Too Late: Florida allows four years for individuals to bring a personal injury claim to court. If you miss that deadline, you lose your right to pursue compensation entirely. However, you have a shorter timeframe to file if suing a government entity, so it is important to understand who you are suing and when you need to do it by.
Accepting the Initial Offer: Usually the first offer is an attempt to see how desperate you are for money, or how unknowledgeable you are of the law. Insurance companies are usually willing to settle for far more than what they offer the first time around, something you may never find out if you accept too soon.
Retain the Help of an Experienced Miami Personal Injury Attorney
If you were involved in a personal injury accident, hire an experienced Miami personal injury lawyer to help you navigate the claims process, avoid costly mistakes, and walk away with the compensation you need and deserve. Call Spencer Morgan Law today to schedule your free consultation.
Resource:
leg.state.fl.us/Statutes/index.cfm?App_mode=Display_Statute&URL=0000-0099/0095/Sections/0095.11.html