Filing An Appeal A Personal Injury Case In Florida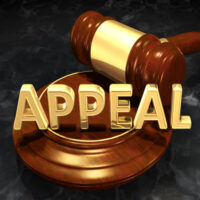 If you are not happy with the outcome of your personal injury case, you are likely exploring the possibility of an appeal. In Florida, there is a process for appealing a personal injury case in order to challenge the ruling.
While appealing a case can be complex and time-consuming, in some situations, it is worth the time and effort if it results in you connecting to a more favorable outcome, one you are able to accept and then move past the event in question. Share the details of your case with a Miami personal injury lawyer. Then, your attorney can advise you of how to move forward.
Steps to Filing a FL Personal Injury Appeal
Like many areas of personal injury law, there are steps to filing an appeal.
Establishing grounds for appeal. When you go forward with an appeal, you are not asking to have the case re-litigation, instead you are challenging the procedures or reasoning of the court's decision. An appeal may be connected to evidence concerns, such as documentation being excluded, for instance.
Filing a notice of appeal. If grounds for appeal are identified, you will then need to file a notice of appeal. This step must be done within 30 days of the court's judgment. Essentially, this filing is informing the court of your intent to appeal. If other parties are involved, they will also be supplied with a notice of appeal.
Reviewing trial transcript. To prepare for the appeal, a trial transcript will be obtained. This document included everything that was said at the trial, from witness testimony to attorney arguments.
Preparing the brief. Your attorney will then begin to prepare the appellate brief which will outline why the court decision was not just and should be reconsidered. Errors need to be clearly stated and legal reasons to support your appeal should be included. Effective briefs are an essential component to a successful appeal.
In some situations there will be oral arguments, a time when cases can be presented and an appellate attorney can argue their reasoning. Once briefs are reviewed and oral arguments heard, when appropriate, an appellate court has a few options. They can affirm the initial ruling, reverse it, or rule to have the case opened for further proceedings.
Discussing Options with an Appellate Attorney
It is not a simple process, but appealing a Florida personal injury case is possible. Share your hopes for the future and concerns about a ruling with a Miami personal injury lawyer. An experienced appellate attorney who has experience identifying grounds for appeal, preparing strong briefs, and representing individuals effectively in court could provide you with the outcome you are seeking.
Who should you talk to if you are upset about the decision of your personal injury case? If you believe that a Florida court made an error of law in your personal injury case, don't hesitate to contact an attorney. Skilled lawyers are available to discuss your legal options with you, connect with the professionals at Spencer Morgan Law. Call 305-423-3800 now for a no-cost, confidential assessment.