FAQs About Miami Boat Accidents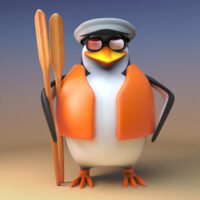 With beautiful beaches and sparkling waters, Miami is home to a vibrant boating culture. But while many Floridians spend a lot of time on the water socializing with friends and family, there are situations that lead to maritime accidents, resulting in injuries and legal complexities.
Legal questions following a boat accident are common as there are specific maritime laws in need of review. While some of the frequently asked questions regarding boat accidents, such as common injuries, the assessment of negligence, and when to hire a lawyer, can be answered through your own research, having your unique situation assessed by a Miami personal injury lawyer is advised.
What Miami Boat Injuries Are Common?
Boat accidents, like other injurious events, can result in a wide range of injuries, varying in severity. Some of the common injuries include the following:
Broken bones
Cuts and lacerations
Head injuries
Back and spinal cord injuries
Collisions with other boats, vessels hitting submerged objects, individuals falling on slippery decks, and reckless behavior, such as operating the boat under the influence of alcohol or drugs, can all lead to boat injuries. If you were boating in waters in or around Miami and you or someone else in your party sustained harm, seek immediate medical attention immediately, even if immediate pain isn't felt. Some boat injuries do not exhibit symptoms right away and timely medical care is important for personal healing and injury claim documents.
How Do Insurance Companies Determine Who Was At Fault?
Determining negligence involves assessing the actions of the parties involved and whether people and parties acted reasonably to prevent harm. Some situations that could result in a person or party being negligent include operator error, failure to follow navigational rules, speeding, or inadequate boat maintenance. Eyewitness testimonies, photographs or videos of the accident scene, police reports, and boating regulation analysis will be used to establish negligence.
When Does It Make Sense to Talk to a Lawyer?
Of course, if you believe you should consult with a boat injury attorney following a boat accident, you should do so regardless of the circumstances. But if you have sustained significant injuries requiring medical treatment, it is crucial to seek legal guidance. An attorney experienced in boat accident cases will guide you through the settlement process, such as navigating the complexities of personal injury law and ensuring your rights are protected.
Also, if there is a disagreement regarding fault or if multiple parties are involved in a boat accident dispute, a Miami personal injury lawyer will work to ensure drafted resolutions are optimal for you. Do not agree to a legal agreement you do not fully understand, walk through the document with an attorney to be sure your interests are protected.
Is it time for you to talk to a boat injury attorney? Boat accidents can have severe physical, emotional, and financial consequences. Consulting with a lawyer who has experience settling boat injury cases is a step to obtaining the compensation you deserve. Connect with the legal team at Spencer Morgan Law. Call 305-423-3800 for a confidential assessment.