Facial Injuries And Damage Recovery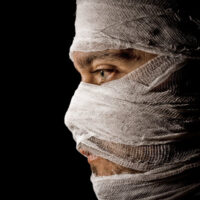 Having a significant impact on a person's appearance, self-esteem, and overall well-being, facial injuries can have a lasting impact on an individual's life. If you or someone you care about sustained a facial injury due to a Florida accident caused by someone else's negligence, understand that compensation to pay for all of the recovery support you need may be possible.
Talk to a Miami personal injury attorney about securing monetary relief for care connected to facial injuries, including expenses related to plastic surgery. A skilled lawyer can inform you of next steps, whether that is insurance negotiations or legal action.
Types of Facial Injuries and Insurance Claims
Just as other types of injuries range in severity, facial injuries can be minor, such as small cuts and bruises, or more severe trauma, including fractures, disfigurement, and permanent scarring. Some common causes of facial injuries include car accidents, workplace accidents, slip and falls, and assaults, and all of these injurious events can require medical treatment.
When you connect with a legal professional about pursuing compensation for facial injuries, the first step will often be exploring what kind of insurance claim is appropriate given the facts of your case. For example, depending on the circumstances, one or more of the following insurance policies could be involved in your settlement negotiations.
Personal Injury Protection (PIP). In the state of Florida, PIP insurance is required for all drivers and the coverage provides benefits for medical expenses and lost wages, regardless of fault. Your PIP coverage may help cover initial medical expenses for facial injuries sustained in a car accident, but there are caps on how much monetary relief can be accessed.
Auto insurance. After a facial injury in connection with a car accident, you may be eligible to file a claim with the at-fault driver's auto insurance in order to cover medical expenses and other damages related to your injuries.
Workers' compensation. When an injury is sustained while on the job, you may be entitled to workers' compensation benefits in order to access the care you need during your recovery period.
Premises liability insurance. Facial injuries that occur on someone else's property due to their negligence, such as a poorly maintained property that leads to harm, the property owner's liability insurance may cover your medical expenses and other damages.
Plastic Surgery Expenses and Damages
When seeking damages for facial injuries, it is important to consider specialized care as facial harm often requires reconstructive surgery, scar revision, skin grafts, or cosmetic procedures to repair the damage and restore the appearance of the affected area. A Miami personal injury attorney will work with medical experts and gather evidence to support your claim.
Could you use financial support as you recover from a facial injury? Connect with a Florida injury lawyer who is familiar with facial injury expenses and how to secure a compensation amount that covers all expenses incurred, including those related to plastic surgery. Reach out to the legal team at Spencer Morgan Law to learn more. Call 305-423-3800 for a confidential assessment.