Ethical Reasons To File For Compensation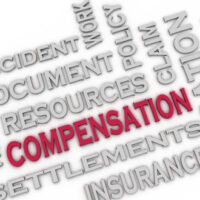 After an injury, from a car crash, slip event, or fall accident, you may be deciding on if you should file a personal injury claim or not. Sometimes people aren't sure if they should ethically pursue money, but the reality is if another person or party was negligent, filing for compensation is the right thing to do, separate from an amount of money that could be secured.
Being unsure of next steps is normal, accident injuries can be stressful events and you may need to weigh your options before deciding on a path forward. An initial meeting with a Miami personal injury lawyer can shed light on the pros and cons of filing for compensation in your unique circumstance. Connect with an attorney today to have your individual concerns addressed.
Discourages Risky Behavior and Protects Your Health
One of the ways that filing a claim is an ethical thing to do is that it helps to discourage risky behavior from happening again. When individuals or businesses are held accountable, they will take the danger seriously moving forward. This means your claim could shield another from possible harm.
Additionally, if you were injured, it is essential you take care of your health. Sometimes a monetary figure is required in order to access proper care. Pursuing money in these situations isn't about retribution, it's about taking care of your health without having to go into debt for years to come. There are many who battle with medical debts for decades, unfortunately.
Makes Insurance Policies Hold Their Promises
People give their money to insurance companies and agree to policy terms because they expect their support after an accident. That said, there are many situations in which an individual sustains an injury in a car crash or injurious event and an insurance company pushes back on the need to pay for accident injury expenses. Filing a claim is not about attacking an individual, in most situations. The majority of compensation payments for injury claims are paid out by insurance companies.
The field of personal injury sometimes gets an unsavory reputation as a path to access money in a shifty way, but the truth is injury filings are a way to hold responsible parties accountable and allow injured parties to fully heal.
Filing a claim could be the most ethical thing you can do after an accident injury. To learn more about possible paths forward given the details of your circumstance, reach out to a Miami personal injury lawyer. Personal injury compensation is in place to help people. If you need help, don't hesitate to connect with an attorney.
Is it time for you to hold a responsible person or party accountable? Your claim could protect others from similar injuries in the future, be proactive and talk to the qualified attorneys at Spencer Morgan Law today. A personal injury claim is a path for you to secure the financial recovery you need to access medical care and move forward without debt. Call us at 305-423-3800 to schedule your first meeting.