Emergency Vehicle Accidents Are More Common Than You Think – Here Is What To Do When Involved In One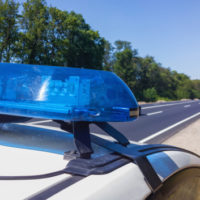 When you see an ambulance, police car, fire truck, or some other emergency response vehicle, you automatically assume that it is there to lend a helping hand, but sometimes, the opposite is true. Emergency response vehicles must race at top speeds to reach their destinations, and while the other vehicles on the road are required to pull over to let the response vehicles pass, the likelihood of an emergency response vehicle being involved in a fatal accident is far greater than that of passenger vehicles. In fact, fatalities caused by collisions are nearly five times higher for emergency responders than the national average, and it is estimated that of the nearly 6,500 ambulance collisions that occur each year, at least 35 percent result in injury or fatality. Police pursuits account for 300 fatalities in the U.S. each year, 30 percent of which involve people who were not involved in the pursuit itself.
If you were involved in an accident caused by an emergency response vehicle, you may be unsure of how to proceed. Can you file a lawsuit for damages and, if you can, should you? If you do file a lawsuit, who is going to be held liable—the individual driver or the department? A skilled Miami personal injury attorney can help you answer these questions and decide if and how you should pursue compensation for your damages.
Using Florida Law to Determine Liability
Under Florida law, as in any other state, drivers are required to pull over a lane when they see or hear an emergency response vehicle headed in their direction. This is true even if the response vehicle is coming from the opposite direction. If a driver cannot move, he or she is required to slow his or her speed to 20 MPH less than that of the posted speed, or to five MPH if the posted speed is 20 MPH or lower. If a driver fails to follow proper protocol and an accident results, that driver may be held liable for his or her own injuries.
That said, ambulance drivers, police officers, firefighters, and other emergency responders are not without responsibility. Emergency responders have laws by which they must abide as well. For instance, while emergency responders do enjoy certain privileges when in the pursuit of an actual or suspected violator of the law, or when responding to a fire alarm, they must take certain precautions. If forced to proceed past a red light or stop sign, the driver of an emergency response vehicle must slow down as necessary. He or she may also exceed the maximum speed limit so long as doing so does not endanger life or property. Finally, he or she may disregard governing direction or movement so long as doing so does not endanger life or property.
Filing a Claim Against an Emergency Response Department
If you were involved in a car accident caused by an emergency response vehicle, you can and should file a claim for damages. However, you may have a difficult time recovering compensation. Even if you can prove that you did everything possible to get out of the vehicle's way and that the driver did not take proper precautions when running a red light or when exceeding the speed limit, you may have a hard time convincing a judge and jury that the driver of the emergency response vehicle was in the wrong. A skilled Miami car accident lawyer who is familiar with government agencies and departments, as well as of the laws that govern them, can help you file and fight your claim with confidence.
Our team at Spencer Morgan Law has the team and resources available to front the high cost of a thorough investigation and to build a strong case. If you hope to win against a government agency, contact our Miami car accident lawyers today to schedule your free consultation.
Resource:
usfa.fema.gov/downloads/pdf/publications/fa_336.pdf