Elements Of Negligence In Slip And Fall Cases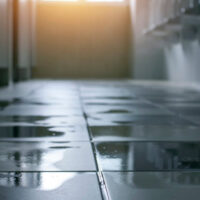 From supermarkets and restaurants to sidewalks and private properties, accidents can happen anywhere. And when they do, serious injuries are possible. If you've been injured in a Miami slip and fall event, you may be wondering if you have a valid personal injury claim.
To assess if you were a victim of negligence, enlist the help of a Miami personal injury attorney. Legal professionals who have secured full and fair recovery packages for past clients can guide you through the legal process.
Duty of Care Breaches
A key component to any slip and fall case is establishing who was carrying the duty of care. In Florida, property owners have a legal obligation to maintain their premises in a reasonably safe condition, this responsibility is referred to as their duty of care, which extends to guests, customers, staff, and even trespassers in some cases.
Once duty of care is recognized, the next step your lawyer can help you with is proving that the property owner breached that duty. Maintenance records, surveillance footage, and witness statements can all be crucial forms of evidence to illustrate a duty of care breach.
To succeed in a slip and fall claim, there must also be a direct link between the breach of duty and your injuries, meaning that the dangerous condition on the property directly caused your accident and injuries. Often causation can be made clear through medical records, expert testimony, and accident reports.
Gathering Evidence to Support Your Claim
Because evidence is necessary to prove duty of care, breach of that duty, and causation, gathering as much evidence as possible is often advised. The following steps support collecting evidence.
Report the accident. Immediately report any accident injury to a property owner or manager, insist that an incident report is filed.
Preserve evidence. When possible, take photographs or videos of the accident scene and retain torn clothing or other items that could be used to illustrate how an accident occurred.
Obtain witness statements. If others witnessed the accident, collect their contact information.
Seek treatment. Getting prompt medical attention for your injuries is crucial for your health, but it also creates a medical record that can link your injuries to the slip and fall accident.
Document everything. Keep detailed records of all medical bills, prescription receipts, and any other expenses related to your injuries. Also, request a copy of the incident report filed by a property manager and maintain a journal documenting your medical appointments and how the injuries have affected your daily life.
Whether you have collected evidence yet or not, a Miami personal injury attorney can assess the merits of your case. Then, if you have a valid claim, your lawyer will take steps to fortify your claim and will negotiate with insurance companies to ensure you receive fair compensation.
Should you review the elements of a strong slip and fall claim with an accident attorney? Chances are, legal assistance will help to protect your rights and connect you with the compensation you deserve. To learn more, talk to the legal team at Spencer Morgan Law. Call 305-423-3800 for a confidential assessment.