Driving and Prescriptions Medications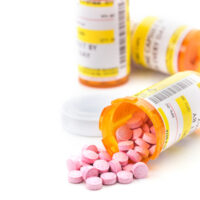 While it is safe to drive while taking many medications, there are some prescriptions and over the counter medications that affect an individual's ability to drive safely. According to the Food and Drug Administration (FDA) it is best for everyone to have a clear understanding of the possible effects of their medication before getting behind the wheel. Doing so can help keep you, your passengers, and others on Florida roads stay safe.
Drowsiness, dizziness, and impaired vision are all possible due to medications or drug interactions. If you were involved in a car crash with a driver who was medicated, talk to a Miami car accident lawyer. Cases and claims involving impaired drivers are not always simple. An experienced lawyer has the knowledge to help you secure a strong compensation package.
Communicate with Doctors and Follow Directions
When a person is taking medication, it is important to understand what the medication is and to follow instructions regarding when to take the medication and how much. Sometimes an individual will alter their own dosage amounts, without understanding the impact of that decision on their own health. There are also times when prescriptions are mixed without telling doctors. Drug interactions can lead to side effects.
Also, assessing your own health is essential. If you are taking a new medication and feel unusually fatigued, for example, do not drive and talk to your health care team about how you are feeling. Inquiring about how your medication could be influenced by alcohol or over the counter medications is also advised. Safe driving relies on drivers having clarity and coordination.
Possible Side Effects from Prescription Medications
Some medications do not affect your ability to drive safely, but talking to your doctor or pharmacist is a way to confirm this. There are also timelines to consider, some medications have side effects that last a few hours, others have reactions that can extend into the next day. Some of the reactions that may be possible, and make it unsafe to drive when taking some medications, include the following.
Drowsiness
Blurred vision
Slowed reaction times
Inability to pay attention
Nausea
For example, some pain relieves containing morphine or codeine can lead to dizziness and disorientation. Many also report feeling drowsy or fatigued after ingesting antihistamines.
Honesty when communicating with doctors and healthcare professionals is an important step to safely taking prescription medication. This means letting your doctor know if you regularly drink alcohol, are taking over the counter medications, or have been talking to another doctor about a possible prescription. Risky behavior, including taking the wrong medication or combining a prescription with illegal drugs, can lead to health impacts, car accidents, and personal injury.
Were you hit by a drunk or drugged driver on a Florida road or highway? Talk to the Miami personal injury attorneys at Spencer Morgan Law. Accident cases can be complex, a knowledgeable attorney is needed to navigate the complicated negotiations with insurance companies and legal professionals. Contact us today at 305-423-3800 to schedule your free consultation.
https://www.smorganlaw.com/exhausted-doctors-contribute-to-medical-mistakes/