Do I Qualify For A Personal Injury Case Extension?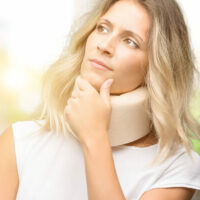 There are statutes of limitations on how much time you have to take legal action in each state. For slip and fall harm and other events connected to negligence, such as car crashes, Florida has a personal injury statute of limitation set at four years. Following state deadlines is important, but also know that there are some exceptions.
You do not have to become a legal scholar to understand the right path to personal injury recovery for you and your family. Instead, turn to a Miami personal injury lawyer who is experienced in state law specifications. Higher recovery amounts are often possible when an injured party hires a seasoned attorney to represent them through the process.
When the Four-Year Timeline Can Be Extended
While they are not available to everyone, and therefore shouldn't be relied on, there are situations in which legal Florida personal injury statute exceptions apply:
The harmed party has a cognitive disability or is physically incapacitated and they have experienced difficulties when it comes to initiating the legal filing process.
Person who the victim wants to hold accountable can't be located, either because they fled to another state or they have taken steps to hide themselves within the state of Florida.
Harmed party was underage when the injury was sustained. Essentially, the statute of limitation is frozen for minors under 18. At least, until they reach adulthood under the law.
Symptoms connected to the injury or the injury itself arose after the event. This could be true if you were exposed to something hazardous, for instance, and you were diagnosed with an illness due to that exposure at a later date. There are also examples of individuals sustaining a car accident injury and having the symptoms appear at a later date.
If you believe any of these circumstances apply to you, share that information with a legal professional. In fact, talking to a lawyer as soon as possible is likely your optimal choice as negotiating an insurance claim and filing a personal injury lawsuit can take time, and there are often unanticipated delays that need to be addressed.
Determining the Strength of Your Claim or Case
Reviewing your case is how a Miami personal injury lawyer will estimate the level of compensation you are entitled to and how to assess that recovery, such as an insurance claim or lawsuit. If your lawyer decides that conducting an independent assessment would strengthen your claim, that investigation timeline will need to be budgeted into statutes of limitation as well.
Are there personal injury law questions you have? Don't hesitate to reach out and speak with a knowledgeable attorney who has worked on many personal injury cases similar to your own. A skilled, knowledgeable lawyer will compassionately listen to your questions and carefully answer all of your inquiries, including what deadlines and timelines need to be followed. To get your claim negotiated or to file a lawsuit, connect with the legal team at Spencer Morgan Law. Schedule your no-cost, confidential assessment today, call 305-423-3800.