Do I Need To Save Emails And Other Records?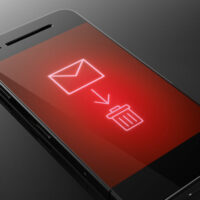 When you are coping with stress, injuries, and expenses from a car accident, it can be overwhelming to receive a lot of emails about the event and printouts from healthcare providers. While it is true that your medical record is likely stored digitally as well, saving all the records you can is advised. This is because it can be difficult for someone who doesn't work in personal injury law to discern what is important and what isn't.
You also do not have to go through the recovery process on your own. After a Florida accident a Miami personal injury lawyer can inform you of your options, whether you can secure the full amount you need through an insurance settlement or if further legal action would be the best course of action. Whatever recovery path you choose, your attorney can gather missing data if needed to strengthen your claim.
Law Enforcement Reports, Medical Records, and Journals
Reporting an accident is part of the recovery process. This will likely include a report from law enforcement that outlines the details of the event and alerting the insurance companies involved of the collision. Next, the insurance companies will assign the case to an internal representative and pursue their own investigation.
Any and all injuries need to be treated by a licensed healthcare provider. These professionals will supply the evidence you need to secure damage recovery in the future. Seeking medical care as soon as possible after the accident is advised. There is no reason to wait, believing any pain experienced will heal on its own over time. Delaying treatment could be detrimental to your health and weaken your fight for financial recovery. Failing to see a health professional is a common reason insurance adjusters reduce or deny claims.
Because there is so much occurring in the wake of an accident, maintaining a personal journal could be an excellent tool for documentation. Either digitally or through written notes, cite when you saw doctors and dates when communication with insurance professionals took place. Additionally, write down what was said in these conversations and appointments.
An Attorney Can Work for Recovery While You Practice Self Care
If all of the documentation and data you are receiving is simply more than you want to deal with while coping with other areas of your life, work with an attorney. After an accident, prioritizing your own health and recovery makes sense. While you heal and follow the treatment plan provided by your doctor, your attorney will explore every avenue, determining how you can achieve the monetary relief you need to cover accident expenses, fees, and bills.
Is there a range of documentation you have collected after a Florida accident but you aren't sure what to do with the data? Bring the documents you have and all of your questions to the attention of an experienced personal injury attorney. When you are unsure where to turn, connect with the legal team at Spencer Morgan Law. For a no-cost, confidential assessment, call 305-423-3800.