Discussing Accident Injuries With Your Doctor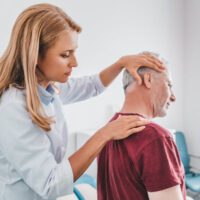 Physical recovery from a Florida car crash is a top priority for accident victims. You should seek medical care as soon as possible after a wreck, to establish treatment plans for any injuries you are aware of and to have any latent issues addressed. If you will be pursuing compensation, it is important you are honest and focus discussions with your doctor specifically on your accident injuries.
There have been accident victims who have weakened their claims by not having appropriate conversations with their doctors or they decided to not follow a prescribed treatment plan. When you hire a Miami personal injury lawyer, you will learn about ways to strengthen your case, including the right steps to take as you access the medical care you need in order to fully heal from an injurious event.
Dishonesty and Missed Appointments
When discussing your accident and injuries sustained with your doctor, share the facts of the event with them. There is no need to share a lot of theories on what you think might have happened or the possibility of you being at fault. You need the doctor to practice their expertise, which is healing your injury. Discuss the factors you know are true when talking about your accident injury with healthcare providers.
Additionally, be honest about your health history and any pre-existing health conditions. This is necessary for a couple of reasons. First, your doctor needs to have a full view of your health history in order to properly assess and diagnose your current health issues. Second, a strong claim is based on a clear, honest health history, not one that is murky or full of conflicting information.
Once you receive your treatment plan, follow your doctor's advice and attend any and all follow-up appointments. If you do not see doctors orders through, an insurance company could use your dismissal of their guidance against you. Citing your missed appointments as a sign you were not as injured as you stated in your claim.
Your Attorney May Contact Your Doctor
If there is additional information that your lawyer needs from your doctor, they can reach out to secure the necessary evidence. When you talk to your doctor, focus completely on your injuries and healing them. A Miami personal injury lawyer has the experience and skill to know exactly what information is needed from a medical team and can access it in a way that does not create opportunities for insurance companies to deny or reduce your claim.
Are you wondering if you should ask your doctor for testimony? The answer is likely no, that having your doctor focus on your injuries is best. Talk to the legal team at Spencer Morgan Law. When you hire a legal professional you can trust, it will boost your likelihood of securing a full and fair settlement. Seasoned personal injury attorneys know how much claims are worth and have the skills to obtain evidence that will support a higher compensation figure. If you are ready to get started, call 305-423-3800 to schedule your confidential, initial consultation.