Diminished Vehicle Value And Your Claim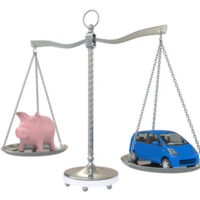 In the moments following a car crash, it is common for everyone involved to ask others if they are okay. This is an essential step as physical injuries need to be treated as soon as possible, for the health of the individual and so a proper treatment plan can be developed and put in place. Later, your attention may turn to your vehicle. You may wonder if it will be able to be repaired or if the vehicle will be deemed a total when assessed by an insurance company.
If your vehicle has been damaged, you could be compensated for a loss of vehicular value. Personal injury claims can carry a variety of losses, talk to a Miami car accident lawyer to understand your damage recovery options.
Inherent, Immediate, or Repair
Negligence on the part of another person or party that leads to a collision could mean they are responsible for expenses, including a diminishment to a car's value. One study states that over half of individuals avoid cars that have an accident history. This could lead to a buyer or dealer offering a much lower amount in the event of a sale.
Types of diminished value that could be part of a claim:
A car or truck that has been repaired to get the vehicle as close as possible to it was prior to a collision. These vehicles still carry documentation of having been in an accident.
The difference between a vehicle's worth prior to a collision and the value of it if there were to be repairs.
Repair-related. Settlement compensation for repair work and value loss.
Even if you believe it is clear you have a right to compensation, settlements are not always immediate and clear. There are many deadlines to follow and requirements to follow. A skilled attorney can look over the details of your case and negotiate with insurance claims adjusters on your behalf. Some of the additional information that will be used to assess the situation include how old the vehicle is, if there were earlier accidents that required repairs, and more.
Always Work with Authorized Professionals for Repairs
All car repair quotes and work should be completed by authorized professionals. Working with an unskilled individual or attempting to fix a vehicular damage on your now can complicate and claim and make it more difficult, if not impossible, to secure compensation for vehicle value loss. Connect with a Miami car accident lawyer to discuss which steps you should take in order to strengthen your personal injury claim following an accident.
Do you believe your Florida car or truck has value loss due to a recent collision? A knowledgeable Florida personal injury lawyer can help. With free consultations, our lawyers can determine if you have a right to damage recovery. We will cover your case from the beginning stages to securing final damage awards. Our attorneys at Spencer Morgan Law will fight for fair compensation. Contact us today at 305-423-3800 to schedule your free assessment.