Different Types Of Neck Injuries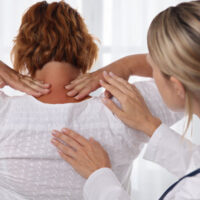 When individuals are involved in a car accident or they slip and fall, it is possible for them to injure their back and neck. Significant harm is possible and it is important accident victims seek medical care as soon as possible. Next, seek out legal advice. When a Miami personal injury lawyer is familiar with your diagnosis and the details of the injurious event, they can advise you on how to access a compensation amount that will settle your bills.
Cervical Spine Harm and Neck Injuries
Often a neck injury, or harm to the cervical spine, is part of a larger health diagnosis. For example, if you have a whiplash injury as a result of a car collision, it is possible you sustained a neck injury along with disc harm and strains to muscles and ligaments. Multiple issues are possible as the neck is composed of joints, nerves, and bones that are connected to other areas of a person's body.
Pain points and spasms. After an accident, some people complain of pain in their neck. Sometimes rest and recovery at home will resolve the issue, but if the pain is ongoing having a doctor look over the area is advised.
Neck sprains. Ligaments, connective tissues that hold bones, can be injured when a person's neck is overstretched in the course of an accident, leading to pain and swelling. Severe neck sprains may require immobilization while minor sprains may be treated with ice and medication.
When a cervical bone breaks, it is referred to as a neck fracture. Brittle bones are more susceptible to bone breaks, individuals who are of an advanced age are often at an increased risk. The severity of the damage along with other health concerns will be analyzed before a treatment plan is put in place. Surgery or immobilization may be needed.
Whiplash injuries. The word whiplash refers to the motion that leads to a neck injury, basically a sudden movement of the neck and head, hyperextending the area. Indicators of whiplash injury include stiffness, dizziness, and pain. Symptoms may not be felt immediately after a vehicle accident or fall, they often begin a day or two after the injurious event.
When there are multiple injuries, completing a treatment plan can require expensive healthcare and costly physical therapy appointments.
Compensation for Neck Injuries
Neck injuries range in severity. For some they are an inconvenience while others experience life-long changes due to a traumatic neck injury. Neck injury claims are not always simply, discuss your settlement options with a Miami personal injury lawyer.
Has neck pain been troubling you after an accident or fall in a public building? Have a doctor assess your injuries and talk to the qualified attorneys at Spencer Morgan Law. When another was negligent, you may be eligible for a full and fair damage recovery package. We don't receive payment until you do, so you know that your case will have our full attention throughout the negotiation process. To get started, call us at 305-423-3800 to schedule your first meeting.