Different Types Of FL Motorcycle Licenses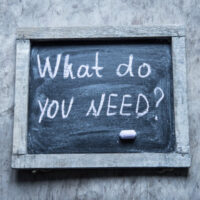 Because they offer an exhilarating sense of freedom and adventure, many in Miami and throughout Florida are attached to riding motorcycles. But before you get on a bike and ride off into the sunset, be sure you have obtained the appropriate motorcycle license and you know how to operate a bike safely.
Having the correct motorcycle license and understanding and adhering to all safety regulations while riding is essential. As a rider, you can take steps to promote motorcycle safety and advocate for comprehensive motorcycle training, doing so could lead to a reduction in the number of accidents and injuries on Miami's roads. If you or someone you know was involved in a motorcycle collision, talk to a Miami personal injury attorney about your motorcycle accident compensation options.
Class E Licenses and Motorcycle-Only Distinctions
In Florida, a Class E motorcycle license is the most common and standard type of motorcycle license. If you want to hold one of these licenses, you must already have a valid Class E driver's license. Then, assuming you are at least 16 years of age, you can access a Class E motorcycle license to operate two or three-wheeled motorcycles, including mopeds, scooters, and other similar vehicles.
For individuals who want to pursue a Class E motorcycle license, they can move to secure a motorcycle endorsement, which will allow them to legally ride motorcycles without obtaining a separate motorcycle license. To obtain a motorcycle endorsement there is a course that needs to be completed. The course is called the Basic Rider Course (BRC), and it is approved by the Florida Department of Highway Safety and Motor Vehicles and includes instruction on riding skills and safety guidelines.
There are also motorcycle-only licenses for people who wish to ride motorcycles exclusively. Again, completing a BRC is required. Assuming the individual meets all of the requirements a motorcycle-only license will allow the individual to ride motorcycles but they will not be able to operate other types of motor vehicles. If they were driving a car, for example, they would be doing so illegally.
Practicing with a Learner's License
A learner's license is for individuals who want to learn how to ride a motorcycle, and the license means riders can practice their skills legally on public roads but with restrictions. For instance, they must be accompanied by a licensed motorcyclist who is at least 21 years old and that individual has to have a minimum of one year of riding experience. Helmets must be worn by a rider with a learner's license at all times. Many who are beginning their journeys as motorcycle enthusiasts find this learners license to be a valuable stepping stone toward obtaining a full motorcycle license.
The lack of proper licensing can significantly impact the outcome of a motorcycle accident claim. If you are filing a claim and have licensing concerns, discuss your case with a Miami personal injury attorney.
Do you have questions about motorcycle licenses in Miami? Bring your inquiries to the attention of the legal team at Spencer Morgan Law. Call 305-423-3800 for a confidential assessment.