Determining the Surviving Spouse in a Wrongful Death Suit – Before or After the Accident?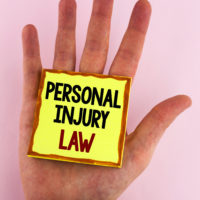 If you have recently lost a loved one due to an accident caused by the negligence of another person, the last thing you need is to be hounded by insurance companies, attorneys, and other parties as to your relationship status with the deceased. Unfortunately, if you plan on filing a survivor's claim or wrongful death lawsuit, the courts require you to establish your relationship with the deceased. Per Florida Statute 786.21, a survivor must be the spouse of the deceased, a surviving child, a surviving parent, or a representative of the deceased's estate. The statute does not provide for fiancés.
Domino's Pizza V. Wiederhold Establishes Who Qualifies as a "Surviving Spouse"
 In January 2011, Richard Wiederhold drove into a median to avoid a Domino's delivery vehicle that had swerved out in front of him. Mr. Wiederhold's vehicle drifted through the median, flipped over once or twice, and came to rest in a ditch. The collision left him quadriplegic. His fiancé was in the vehicle with him at the time of the accident, but she walked away unscathed.
A few months following the accident, Mr. Wiederhold and his fiancé got married. Shortly thereafter, Mr. Wiederhold died due to accident-related injuries.
Before he died, Mr. Wiederhold had filed a personal injury lawsuit for compensation, claiming that the Domino's driver, Jeffrey Kidd, caused the accident and that Mr. Kidd and Domino's were both liable for his injuries. After his death, Mrs. Wiederhold, as a personal representative of her deceased husband's estate, was substituted as the plaintiff in the case. She then filed an amended complaint to include a claim for wrongful death damages as Mr. Wiederhold's surviving spouse.
Domino's attempted several different defense tactics, two of which included the lack of vicarious liability for Mr. Kidd's actions and the fact that Mrs. Wiederhold was not "Mrs. Wiederhold" at the time of the accident, and therefore, cannot be considered a "surviving spouse."
Ultimately, the jury ruled in Mrs. Wiederhold's favor, but not before much deliberation and several appeals.
Status as a "Surviving Spouse" Determined at Time of Death
Domino's defense was that Mrs. Wiederhold was not a spouse at the time Mr. Wiederhold received his injuries, which was at the time of the accident. However, while there is a statute that clearly defines who is considered a surviving spouse, there is nothing within Florida's legislature that states when a person's status as survivor is established. That said, before ruling in Mrs. Wiederhold's favor, the courts looked to several factors.
One such factor to which the courts looked was the definition of the term "survivor." "Survivor" is "a person remaining alive after an event in which others have died." The key word the courts pulled from this definition was "died," as death is what makes a person a survivor. In that sense, Mrs. Wiederhold is a survivor. Next, the court looked at cases in which courts established that the survivorship of a child is established at the time of death, and not the time of the accident. Finally, the courts looked to other states' statutes that are similar to Florida's wrongful death laws. Those states' lawmakers ultimately decided that survivorship is established at the time of death.
Do You Need Help Fighting for Justice on Behalf of a Deceased Loved One?
 If you recently lost a loved one in a tragic accident or due to accident-related injuries, you may be entitled to compensation for your loss. However, as Mrs. Wiederhold's case proves, it is not always easy to recover compensation on behalf of a deceased loved one. Our team at Spencer Morgan Law understands the ins and outs of Florida law and can help you use the law in your favor. For the legal representation you need at this difficult time in your life, contact our Miami wrongful death lawyers today.
Resource:
5dca.org/Opinions/Opin2018/050718/5D16-2794.op.pdf