Defective Products And Determining Fault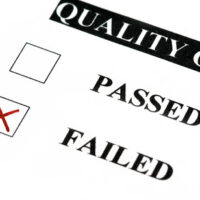 With so many products on the market at any given time, it stands to reason that some of them could be defective. There is a wide range of defective products that have led to insurance claims. For example, an airbag in a car could not deploy as intended or a prescription medication could carry side effects that are dangerous and not communicated to the consumer. If you or someone in your family was injured because of a product defect, a product liability claim could be possible.
A Miami defective product lawyer can help you to determine if a product was unreasonably dangerous. When another was negligent, justice through financial compensation is possible. There may even be the possibility of a group of victims pooling their legal resources together and pursuing maximum compensation from large corporations.
Issues that Could Lead to a Product Liability Claim or Case
There are a variety of reasons and situations that lead to a victim coming forward with a claim or case. The one many are familiar with is negligence. This type of claim states that one or more parties within the product manufacturing chain was reckless or negligent, leading to a defective product.
Breach or warranty and strict liability can also be the basis for a product liability claim or case. Written warranties and implied warranties can lead to breach of warranty situations when an injury occurs while a product is being used for its intended use. And strict liability is applicable when the product is simply defective, meaning there is not need to establish negligence within the supply chain.
When investigations into why a product was defective occur, a lot of different parties will be assessed. This could include the behaviors, protocols, and work environments of one or more of the following.
Manufacturer of product parts
Assembly team and plant
Packaging company
Wholesale and shipping
Retailer
There could be inadequate testing of a product or a failure to understand the seriousness of a product part flaw. Warning of issues is also part of the process, and could be ignored or overlooked.
Product Liability and Class Action Lawsuits
If a number of people were injured, a personal claim or lawsuit could grow into a class action. Class action lawsuits mean a group of injured individuals sue a negligent party together. Uniting as a group means legal expenses can be shared and compensation can be distributed between the group. This can result in higher settlements in some situations.
Product manufacturers have a responsibility to the public. Talk to Miami defective product lawyer about your injury to see if there is a possibility of recovering compensation for your injuries. Hospital bills, therapy fees, and emotional distress can take a devastating toll on the financial health of families following a product defect injury. Help is available.
If you or someone you love was injured and you would like to move forward with a product liability claim, contact Miami personal injury attorneys at Spencer Morgan Law will fight for fair compensation. Contact us today at 305-423-3800 to schedule your free consultation.