Dangerous Drug and Injury Victims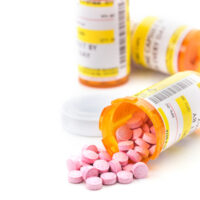 When a person is given a prescription, they trust that the medication will help them. But there are times when dangerous drugs, either prescription or sold over the counter, lead to serious health issues.
You have a legal right to compensation if you were injured because of a dangerous drug. Sometimes, pharmaceutical companies make mistakes. Dangerous drugs could be on the market because of a drug company making a change to try and boost profits. If you've been hurt because of another's negligence, connect with a Miami dangerous drugs & defective product lawyer today.
Defective Products and Manufacturer Liability
Once you are working with an experienced attorney, your lawyer will gather evidence to prove negligence. This could be done in a variety of ways, depending on the situation and injury.
Product injuries. Situations when a person was injured due to product injuries. This could be due to a manufacturing defect, for example.
Side effects. While many medications do carry side effects, it is the responsibility of drug producers to eliminate and reduce side effects when possible. Also, any side effects need to be shared with the consumer, any effort to conceal side effects could result in the drug manufacturer being held liable.
Unethical marketing. There are specific rules for the marketing of pharmaceuticals. There needs to be proper information shared, both within broadcast commercials and on the packaging of the drugs.
An experienced attorney has the skills to review your case and determine who may be liable for your injuries. Depending on the situation, negligence could fall with the drug manufacturer or the pharmaceutical distributor.
In other situations, labs may bear responsibility along with pharmaceutical sales reps. A laboratory that releases false data could be liable, for example. Or a sales representative that misleads customers about the side effects of dangerous drugs.
Physicians and Pharmacists
There are also circumstances when physicians and pharmacists are liable. After all, doctors have a responsibility to use their own professional experience. This means they could carry some responsibility if they prescribed drugs with confusing or questionable data. For them to blindly accept false claims from a sales representative is ignoring their duty to use their training, experience and judgment.
Pharmacists themselves have a responsibility to let customers know of potential side effects. And the pharmacy itself is liable when they know one or more of the pharmacists employed are offering drug counseling that is misleading or negligent.
Dangerous drug claims and cases can be complicated. Moving forward could involve holding large corporations responsible for wrongdoing. But drug manufacturers and distributors have an obligation to provide safe products. Injury victims do have rights, they are entitled to financial compensation when a drug has led to harm, injury, and expenses. Discuss your situation with a Miami drug injury lawyer to establish the best path forward.
Are you ready to discuss holding a pharmaceutical manufacturer accountable for your injuries? Talk to the Miami personal injury attorneys at Spencer Morgan Law. Dangerous drug cases can be complex, a knowledgeable attorney is needed to navigate the complicated negotiations with companies and legal professionals. Contact us today at 305-423-3800 to schedule your free consultation.
https://www.smorganlaw.com/florida-trucks-and-automatic-braking-systems/