Cruise Tickets And Timelines For Claims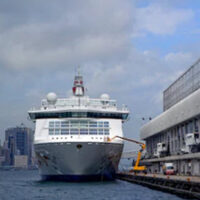 Millions of people enjoy cruising. While the industry took a pause during the pandemic, now that cruise passengers have returned to their favorite ways to spend vacations, they are booking cruise holidays as well. And while going out and seeing the world from a large ship can be a wonderful time of memory making, there are also situations that lead to injuries.
As cruising has grown in popularity, larger ships have been crafted to keep up with demand. Some of these ships host over five thousand cruise passengers and over two thousand members of the crew on board to make the journey as safe and as pleasurable as possible. Of course, with thousands of people on a ship, injuries and illnesses happen. If you are seeking financial recovery after cruising, you may have questions about timelines. Bring your concerns to the attention of a Miami personal injury lawyer.
Your Ticket Contains Important Information
Many do not read the fine print on their cruise ticket, but the ticket also serves as a contract between you and the cruise line. There will be information on the ticket about how long you have to file a personal injury claim in the event of a cruise injury and when the cruise line needs to be informed of your intent to do so.
Often a cruise ticket will contain language that states you must notify the cruise line of your illness or injury and intend to file a claim within six months and that you have within one year to officially file. Both of these timelines begin on the date the harm was sustained. There are minimum timelines that have to be provided under the law. Even more time is provided if the individual who was injured was underage. Have your ticket contract looked over by a legal professional to learn more.
Instead of Questioning Next Steps, Talk to an Attorney
Time is of the essence when it comes to personal injury claims, whether you want to secure funds because of a cruise ship injury, car accident, or slip and fall event. If you wait too long to talk to a Miami personal injury lawyer, it is possible they will have to turn down your case because you are past the legal window in which you can file. Sometimes there is a way to obtain an extension, but that is not always a possibility.
If you are ready to discuss what is possible for you, make an appointment with a skilled maritime lawyer.
Do you need help securing the financial package you deserve after a cruise injury? There are many details to review, a lawyer can help once they are familiar with the specifics of your situation. An attorney will also inform you of the worth of your claim, it  may be worth more than you initially thought. Reach out today to have an experienced attorney walk you through next steps. Contact the  legal team at Spencer Morgan Law today for a no-cost, confidential assessment of your cruise injury. Contact at 305-423-3800.