Cruise Passenger's Maritime Personal Injury Case Fails Due to Lack of Evidence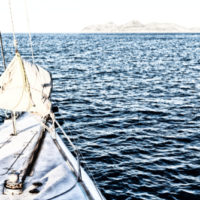 The last thought on a cruise passenger's mind while cruising on the sea is receiving an injury while on the ship. Cruise passengers should expect their safety and well-being to be a priority while cruising the world. When a passenger's safety and well-being is compromised due to a boating accident, the person has a right, under maritime law, to bring a personal injury case against the cruise line.
What is Negligence?
The Florida Supreme Court's Jury Instruction 401.4 describes the legal definition of negligence. The jury instruction states:
Negligence is the failure to use reasonable care, which is the care that a reasonably careful person would use under like circumstances.
Now, let's observe how a lawsuit can occur against a cruise line for negligence and discuss the importance of negligence in personal injury cases.
Cruise Passenger Personal Injury Case for Negligence
According to a report by the Florida Record, a cruise passenger filed a federal lawsuit for negligence in 2017 against a cruise line claiming she had an allergic reaction to shellfish that was in her guacamole, after informing the waiter of her shellfish allergy.
After two years of case progression, the court rules in favor of the cruise line due to passenger's lack of sworn evidence from her medical experts to show that the cruise line's negligence caused her injuries.
Federal Maritime Law Elements of Negligence
46 U.S. Code Section 30102 states, in part, the owner and master of a vessel, and the vessel, are liable for personal injury to a passenger. When a passenger files a lawsuit for personal injuries received on a cruise ship, it's not enough to say that the injury happened. For a plaintiff (injured passenger) to prevail on a maritime negligence case, the passenger must show the following:
Duty of care. This is an obligation to prevent harm and injuries to others.
Breach of the duty of care. The obligation to exercise care was broken.
Causation. The injury must be a direct cause of the breach.
Damages. The plaintiff suffered measurable damages.
A plaintiff cannot show one of the elements and not the other. All elements must be met in order to be successful.  As in the above-mentioned personal injury case, there was no opinion from the plaintiff's medical experts to prove causation — that the defendant's negligence caused her injuries. For this reason, the plaintiff lost her personal injury case.
Are You a Passenger Who Received Injuries While Eating on a Cruise Ship? Call Spencer Morgan Law.
If you've received injuries while eating on a cruise ship, contact a Miami maritime accident lawyer at Spencer Morgan Law. We are not afraid to take on large cruise lines and fight for the justice of cruise passengers.  Contact us at 305-423-3800 regarding your potential boat accident case.
Resource:
flarecord.com/stories/512766595-royal-caribbean-subsidiary-wins-personal-injury-ruling-in-bad-guacamole-case-plaintiff-alleged-hearing-loss-and-fertility-complications