Coping With Property Damage After An Accident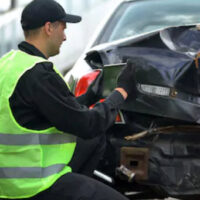 If your car was damaged or totaled in a Florida collision, you may mistakenly believe the insurance company will take care of all the details and get your car repaired or replaced. But actually it is the claimant who must move to establish their need for recovery.
Connect with a Miami personal injury lawyer to discuss best practices and next steps. For example, you will want to get an estimate on your vehicular repairs as soon as possible. This is true even if your car is in drivable condition. It is essential that auto body work and other repairs are documented, this will strengthen your claim.
Rental Cars and Claim Timelines
While it is true that some time in a rental car is often covered by an insurance company after a car accident, the time is not infinite. There are set time periods within insurance policies. In some situations, arguing what is a reasonable amount of time is appropriate, particularly if repairs are taking longer than anticipated of there is a long wait for a replacement car or truck, but claims will be smoother and resolve faster when claimants are not relying on winning an argument and follow policy parameters to begin with.
Understanding the qualifications and timelines of an auto damage claim is essential. A Florida auto damage claim typically means that as a result of collision, due to another driver's recklessness or negligence, your vehicle was damaged or your personal property with the car or truck was damaged. Essentially, you will be monetarily awarded an amount that will repair your car and replace your items to be as they were in the moments before the crash. Providing documentation for the damage to the car and the items with the vehicle is a key factor in securing recovery.
The statute of limitations for auto damage claims is four years from the crash date within the state of FL. In this amount of time you need to settle your claim or file suit. If you do not do so within that time frame, you will be barred from legally doing so. The timeline could be longer if you are pursuing damage recovery through your own collision coverage policy.
Talk to a Miami Car Accident Attorney
You may have more property damage recovery options than you initially believed, connect with a Miami personal injury lawyer to discover what is possible for your unique situation.
Is extensive property damage one of your worries following a Florida car crash? Bring all of your property expense questions to the attention of an experienced attorney. Moving forward with your need for recovery promptly is advised. Establishing the value of the vehicle and the cost of repairs is part of the process, and you want to have this done before another incident were to occur. Share the details of your property estimates with the legal team at Spencer Morgan Law. Our lawyers will analyze your case and talk with you about possible resolutions. Reach out today to schedule your confidential consultation, call 305-423-3800.