Compensation For Florida Sport Injuries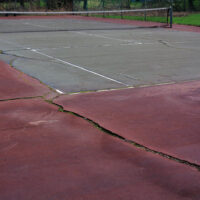 There are many reasons to play sports. Adults and children alike report that sport participation is a path to life-long friendships, community building, and a path to promoting physical health. While people pursue a sport to reap the benefits and do not intend to get hurt, injuries do occur. Many Florida sport injuries are minor and are able to heal without extensive treatment plans, but some are serious and lead to long recovery times and ongoing medical expenses.
If you believe another person or organization was negligent, resulting in your sport injury, discuss the details of the injurious event and the care you received with a Miami personal injury lawyer. There are laws in Florida connected to the assumption of risk, determining how that does or does not apply to your situation could determine if you have a strong claim or not.
Florida Laws and the Assumption of Risk
There are a variety of damages that can be recovered for a Florida sport injury if there is proof of negligence. If another is liable, you may be able to receive damages for emotional distress, medical fees, lost income, and temporary or permanent disability.
That said, there is a doctrine connected to the assumption of risk. Essentially, people know that playing sports could lead to an injury, that there is a degree of risk when participating in a sport practice or competitive event. But there is also a level of responsibility for individuals and organizations overseeing sports. You could hold one of the following liable if there was negligence.
Facility owners
Sport coaches
Employees of facility
Personal trainers
Naturally, the facts of each case are different. Talking through the details of your situation with a seasoned personal injury lawyer is a path to determining if you have a case or claim. Sports injuries are common. After all, athletes are pushing their bodies to new heights. But if a coach, trainer, or other party behaved negligently, compensation to pay for your medical expenses and physical therapy appointments could be possible.
Dynamic Area of the Law
Personal injury law is not always simple, and the assumption of risk is a dynamic area of the law. If you believe another is responsible for your sports injury and they, or their legal representative, tells you that you have no cause to file a claim or move forward with a case because you assumed the risk, do not take their word for it. Talk to your own lawyer, a Miami personal injury lawyer who will put your needs first.
Is it time for you to talk to a lawyer about your sports injury? Contact a South Florida attorney to share the particulars of your unique situation. The legal team at Spencer Morgan Law is committed to working to secure a full and fair compensation for you. While your lawyer works, you can focus on healing from your sports injury. Our attorneys provide top quality representation to injured individuals and their families. Reach out to get your no-cost, confidential consultation scheduled, call 305-423-3800.