Compensation For Construction Workers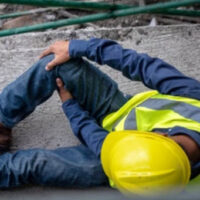 Working on a construction site carries an array of risks. When a worker is injured, typically the first place they turn to for financial compensation is workers' compensation. Because workers' comp is no-fault, it is supposed to be a seamless way to access the benefits you need to heal as an injured employee.
But there are times when benefits are difficult to access or when an organization denies your right to coverage. If you have questions about your work injury, connect with a Miami construction accident lawyer to learn about your recovery options. While it is generally not possible to sue an employer because of workers' comp protections, there are exceptions. Or there might be a third party who was negligent and should be held accountable.
Florida Workers' Comp Laws
Workers' compensation makes it possible for workers to access no-fault benefits quickly and these benefits come in exchange for not suing an employer for negligence, except in unusual circumstances. But there are situations in which a workplace disputes responsibility to pay workers' comp benefits, they could do this in one or more of the following ways:
Asserting that a worker is not an employee of the business but is an independent contractor or freelancer. This type of misclassification is common in a range of industries, including the field of construction.
Suggesting a worker is not as hurt or injured as they are claiming to be and pushing for another medical exam. An independent examination is often connected to a medical professional who is employed or receiving compensation from the business itself or the insurance company that carries the workers' comp policy. Because of this, conflicting reports of the injury are possible.
Questioning if the injury actually occurred at work. In order for treatment and time off to be covered under workers' compensation, the injury needs to have occurred at work or be a direct result of work tasks.
Asking questions about the behavior of the worker themselves. Such as suggesting that the worker intentionally harmed themselves or that they behaved recklessly. If a worker was drunk or high, for example, benefits would be denied.
Skilled Miami construction accident lawyers have a number of ways to push back against any false assertions and know how to explore other avenues of compensation when appropriate.
According to the rules of Florida workers' compensation laws, any construction company that is non-exempt and has a number of employees that totals four or more must carry workers' comp insurance. Additionally, there are guidelines in place of agricultural companies.
Are you a construction worker who wants to pursue compensation after a workplace injury? Workers' comp may not be enough to cover all of your expenses, but a seasoned lawyer can help you access damages to make you whole. When you connect with the legal team at Spencer Morgan Law, they will assess all the details of your case, including the language of your workers' compensation benefits and the possibility of a third party being held accountable for your accident injury. Schedule your free consultation today, call 305-423-3800.