Common Work Injuries And What To Do Next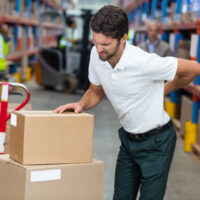 Just as a range of injuries are possible when people are going about their daily life outside of work, individuals sustain sprains, fractures, and other health issues within their workplaces as well. When a person is seriously hurt in an accident, work-related or not, call 911 to get prompt medical attention. Then, how the expenses of the work injury are handled can be considered.
While workers' compensation claims could be part of your recovery settlement, this type of coverage is designed to pay short-term expenses, such as doctor bills. Workers' compensation is typically not a resource for damages connected to income loss, reduced earning capacity, or emotional distress. If you are seeking the maximum settlement amount possible, a personal injury claim or suit could be the correct solution. Talk to a Miami personal injury lawyer to learn more.
Doctors Connected to Employer's Insurance
When you are injured at a Florida workplace, you may be required to see a doctor connected to your employer's insurance company. There is typically a network of contracted providers. You can request a doctor change if you are unhappy with the treatment you are receiving. Also, it is possible to access a second option if you feel the doctor assigned to you is not taking your health issue seriously.
A lawyer can guide you through the process, including when and how to seek a second opinion. After all, you want the second doctor to give their own interpretation of your injuries. Because of this, you may need to be careful about what information you share. An insurance adjuster could push back on your need for recovery if they believe other opinions have been influenced by other factors. You need to carefully proceed when involving multiple doctors.
Some of the common workplace injuries:
Sprains and strains. Tears are possible when a muscle or tendon is overextended. Surgery may be necessary for ligament repair.
Cuts and punctures. Stitches may need to be required to close a puncture wound and physical therapy may be necessary in order for the area to heal and full motion to be restored.
Bone breaks. Fractures can happen when there is forceful impact, from a fall or collision in a commercial vehicle.
Injuries, from work-related accidents, can come with high expenses. Instead of worrying about all of the fees, connect with a Miami personal injury lawyer who has dedicated their career to recovering maximum amounts for injured parties, whether those damages are recovered through workers' comp, personal injury claims, legal action, or a combination of recovery options.
Do you need guidance after a work injury? It is possible you will need to access funds through a workers' compensation claim, but other situations call for a personal injury settlement. Share the details of your injury and all the expenses you have gathered as a result of the injurious event with the legal team at Spencer Morgan Law. Our lawyers will analyze your case free of charge. Reach out today to schedule your confidential consultation, call 305-423-3800.