Common Types Of Florida Injury Cases And How To Move Forward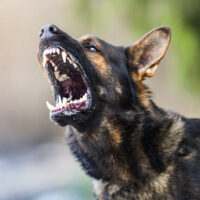 While Miami is often referred to as the Magic City, there are situations where people are injured in an accident, are going through a hard time, and need legal support. If you are unsure if your accident injury could be eligible for financial recovery, share the details of your situation with a Miami personal injury attorney. Then, you will have professional guidance on how to move forward and find relief.
Car Collisions
A common reason for filing a personal injury claim in Florida, car accident cases include minor fender-benders and severe collisions. What to do after a Florida car accident:
Seek medical care. Your health should be your top priority. Visit a healthcare professional to have your car injuries assessed.
Gather evidence. If possible, collect information at the accident scene, including photos and witness statements.
Notify your insurance company. Make your insurance company aware of the accident, but avoid giving recorded statements until you've consulted with an attorney.
Slip and Fall Accidents
Hazardous conditions on someone else's property can lead to slip and fall events. Common injuries from slip and fall incidents include broken bones, sprains, and head injuries. How to move forward after a slip, trip, or fall injury:
Document the scene. Take pictures of the hazard or have another person gather imagery of the risk that caused your fall.
Report the incident to the property owner. Be sure an owner or manager is aware of the injury and request a copy of the incident report.
See a licensed healthcare provider. Even if you don't feel the harm is immediately severe, get a thorough medical examination.
Preserve evidence. Keep any relevant items, such as torn clothing, damaged footwear, or objects related to the accident.
Medical Malpractice
When a healthcare provider's negligence leads to harm, the patient may choose to pursue a medical malpractice claim. Here's how to proceed:
Obtain medical records. Request complete copies of your medical records.
Consult with other doctors. If your attorney advises you to do so, seek a second opinion from a different healthcare provider to confirm the extent of your injuries.
Animal Injuries
Dog bites and other animal attacks can result in puncture wounds, infections, and scarring. Steps to take after an animal attack include the following:
Consult a healthcare provider for assessment. A licensed provider will promptly clean and treat the wound to prevent infection. They will also provide you with directions on how to care for the injury in order to secure optimal health outcomes
Gather information on the animal owner. Determine the dog owner's identity and contact information. Also document the names and contact information of individuals who witnessed the incident.
Whether you or someone you love was hurt in a Florida car collision, slip and fall event, medical malpractice incident, or animal attack, talk to a Miami personal injury attorney about recovery options. A skilled attorney will help you understand your rights.
Are you wondering if your injury could be eligible for a personal injury settlement? Discuss the details of your injuries and losses with the legal team Spencer Morgan Law. Call 305-423-3800 to schedule your fee-free consultation.