Common Misconceptions About Personal Injury Claims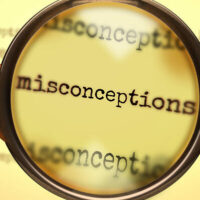 Thinking you can't afford a lawyer and not understanding the value of your claim are a couple of the common misconceptions accident injury victims have about personal injury claims. If another was negligent and you were injured as a result, you have rights. A legal professional will help you secure the full value of your claim and will be paid out of your settlement, meaning you do not have to pay them until your award is secured.
It is understandable that injured individuals worry about expenses. After all, one of the reasons they are considering a personal injury claim is likely their need for financial recovery to cope with a pile of medical bills. Too often, people believe they can't afford an attorney, but this is not true because many lawyers are compensated through contingency fees. Connect with a Miami personal injury lawyer to learn more.
Hire a Lawyer with Experience
Once you have decided it is time to work with an attorney, it can be overwhelming to decide on which one. There are many personal injury lawyers in Florida, but not all of them will have the expertise you need. Ask questions about the attorney's experience and how they've handled cases similar to yours in the past to determine if a lawyer is the best fit for you.
It is important to note that there are many types of accident injuries that fall under the umbrella of personal injury law. At your initial consultation with an attorney, ask them about their area of expertise, which could include one or more of the following.
Car, motorcycle and tractor-trailer accidents
Injuries on rideshares, such as Lyft and Uber
Product liability
Medical malpractice
Animal attacks
Slips, trips, and falls
Premise liability
Negligent security
Cruise accidents
Sporting event injuries
Once you connect with the attorney that is right for you, it is likely you will be able to settle your claim outside of court. Many mistakenly believe they will have to go through a long, emotional trial in order to obtain a monetary award. While trial is the best option in some situations, in many cases it is possible to secure a full and fair amount without a trial.
Your Lawyer Will Take Time to Investigate
Even if you believe it is clear another was reckless, it is a mistake to file a claim for a large financial amount without securing the evidence you need to support your claim. Personal injury lawyers are skilled at conducting investigations and gathering the necessary documentation and determining who was at fault.
Is it time for you to have your personal injury claim questions answered? A qualified Florida attorney will be happy to spend time walking you through what options are available, how their fees are structured, and how they can help you secure a maximum settlement. The legal team at Spencer Morgan Law has the talent, skills, and qualifications you need. Bring your questions and concerns to a no-cost, confidential consultation. Call 305-423-3800 to schedule your appointment.