Common Causes of Traumatic Brain Injury (TBI) in Miami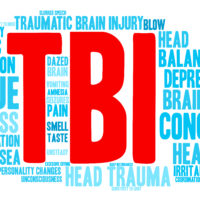 Many people associate concussions or traumatic brain injury (TBI) with football injuries. The associations are not wrong since football brain injuries account for approximately 65 to 95% of fatalities. Outside of football, according to the Center for Disease Control and Prevention (CDC), traumatic brain injury (TBI) is a major cause of disability and death in the United States. A traumatic brain injury (TBI) can occur anywhere at any time. Today, this article will discuss some of the common causes of traumatic brain injury (TBI) in Miami and the impact it has on our everyday lives.
How is Traumatic Brain Injury Caused?
TBIs can occur due to a blow to the head. TBIs also occur as a result of an object hitting the head. These blows and hits cause brain damage. While some of the effects are mild, others are severe or more serious, causing long-term issues and even death.
The CDC states that slip and falls are a contributing factor for emergency room visits due to TBIs. Meanwhile, car accidents are the leading cause of TBI-related death. Other causes of TBIs include the following:
Medical malpractice
Physical assault and violence
Construction accidents
Bicycle accidents
Motorcycle accidents
When a TBI is the outcome of a motor vehicle accident or any other type of accident, a personal injury claim is in order. If this is the case for you, you should seek the assistance of a Miami personal injury lawyer to fight for your rights.
How TBI Affects Everyday Life
Millions of individuals suffer from TBIs, according to the CDC. Those who experience TBI suffer the most, but TBI also has damaging effects on the family members of the victims. Because TBIs require a high level of care ranging from hospital visits to therapy, the expenses from the care affect the household. Family members are left to bear the burden of paying out of pocket when insurance doesn't cover certain aspects of the care that's necessary for TBI victims.
There is great potential for family members to lose their relationship status due to a victim's change in mental capacity. This results in loss of consortium claims because a relationship, especially spousal, could have been thriving, but because of TBI, the relationship has gone downhill. The victim may not be able to continue with life as normal. The victim can lose the ability to participate in the activities he or she once enjoyed before receiving the TBI.
If You're Suffering from Traumatic Brain Injuries Due to Someone's Careless Act, Call Spencer Morgan Law.
If you're the victim of a traumatic brain injury because of someone's negligence, you need a Miami personal injury attorney well-versed in TBIs who will work with you to discover your options. Spencer Morgan Law will do what is necessary to obtain the highest amount of compensation you deserve. Call Spencer Morgan Law at 305-423-3800 now for a free consultation to discuss your potential personal injury case involving a traumatic brain injury.