Chiropractic Care, Neck Injuries, And FL Settlements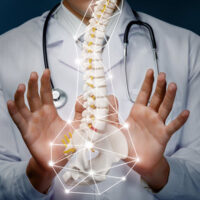 Neck injuries, such as whiplash, are an unfortunate reality for many Florida residents who have been involved in a traffic collision. You may be diagnosed with whiplash injuries, which are common when a person's head is suddenly and forcefully moved, which happens during vehicular accidents. And after a neck injury diagnosis, an advisement to engage with chiropractic care or physical therapy could follow.
In Florida, medical expenses related to a car accident, including chiropractic care, will likely be paid through an insurance claim as long as the treatment is documented as reasonable and necessary. However, the insurance company may dispute the necessity of certain types of treatment or the length of the care provided. Connect with a Miami personal injury lawyer to make sure your care is covered or dispute a denial.
Compensation from PIP or Other Policies
If you want to have your accident injury addressed with chiropractic care, be sure it is covered in order to protect your financial security moving forward. When you work with a personal injury lawyer, they will gather evidence to support the need for compensation and negotiate with the insurance company on your behalf.
For instance, the details of the policy you are filing with need to be analyzed. To start the recovery process, you may first turn to your PIP (personal injury protection) coverage. PIP coverage is mandatory in Florida and can cover your medical expenses, lost wages, and other damages regardless of who was the at-fault party. Your PIP coverage can cover chiropractic care, but you may have to pay a higher deductible. And if you are seeking chiropractic care compensation from an at-fault party's insurance, that policy will need to be reviewed.
Types of Treatment and Recovery Timelines
Many car accident neck injury treatment plans include chiropractic care to improve range of motion, physical therapy to strengthen the neck muscles, and over-the-counter pain relievers, such as ibuprofen and acetaminophen, to alleviate pain. Adhering to your healthcare provider's recommendations and being sure you stay true to their treatment plan, including follow up appointments, is essential. The documentation of you taking the advice of your doctor throughout the healing process can strengthen your fight for compensation.
But even when chiropractic care is covered, it is common for insurance adjusters to push back on the length of the treatment. For example, they may assert that two months of appointments is covered but you have been seeing a chiropractor for six. All details need to be assessed, a Miami personal injury lawyer can help.
Was chiropractic care part of your recommended treatment plan from your primary doctor following a Florida car collision? If you are unsure on what will or won't be covered under your insurance policy, be sure to talk to a skilled professional who works on claims every day. Whether you have a legal question on what care could be denied or if you have already experienced a claim denial, talk to the legal team at Spencer Morgan Law about your options. Call 305-423-3800 for a no-cost, confidential assessment.