Chest Injuries And Miami Collisions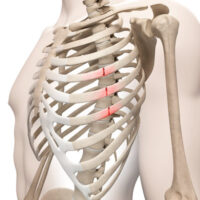 Harm to different areas of the body can lead to chest injuries. If you are suffering from chest pain following a car collision, seek medical care to have your health assessed right away. After all, a car crash can lead to issues with an individual's bones, lungs, heart, and more, all which will result in chest pain.
Whether you are home healing from harm as a result of another's negligence or are just beginning to be worried about chest pains that have appeared after a Florida collision, know that you have rights. Do not forgo medical care because you are worried about costs, it may be possible to secure financial recovery. To learn about how settlements are secured and to determine if you are eligible for damages, share the facts of your case with a Miami personal injury lawyer.
Examples of Accident Chest Injuries
Some examples of accident chest injuries include the following:
Bruised or fractured ribs
Strains to muscles
Heart injuries
Punctured lungs
Harm to internal organs
A specific diagnosis will lead to a treatment plan. For example, one chest injury that could be diagnosed is myocardial contusion. Essentially, this is when the heart muscle is bruised. When the harm is severe, heart attacks are possible. Symptoms could include a racing heart, dizziness, chest pain, fatigue, and shortness of breath.
Any chest pain should immediately be addressed by a healthcare professional. When a medical team assesses your health, they can order tests and perform a comprehensive exam. CT scans, blood count tests, electrocardiograms, and X-rays can monitor the heart and support a diagnosis. Then, the person suffering from the chest injury will be able access the necessary care.
Legal Professionals and Accident Claims
Whenever an individual is striving to heal from a chest injury, they need to focus on their own personal health. There is no reason to deal with the intricacies of an accident claim when you are in the process of healing. Thankfully, a knowledgeable legal professional can take care of every aspect of your claim or case. They can gather documentation and negotiate with insurance companies on your behalf.
Talk to a Miami personal injury lawyer about any accident that results in a chest injury. Accident claims are not always simple, but if you are eligible for compensation you need to fight for the maximum settlement so you can move past an injurious event with the resources you need to fully heal.
Are you currently recovering from a chest injury and are now receiving multiple medical bills? Damage recovery could be possible. Connect with the legal team at Spencer Morgan Law if you are interested in working with a compassionate yet aggressive attorney who will fight for your rights. While you can file a claim on your own, hiring a legal professional could boost the likelihood of you securing a full and fair settlement. Seasoned personal injury attorneys know how much claims are worth and will push back on low offers. To get started, call 305-423-3800. Schedule your confidential, initial consultation today.