Car Rentals And Credit Card Insurance Coverage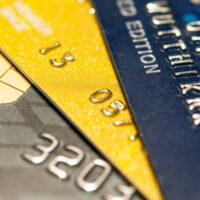 Miami is a popular tourist destination, and many visitors rent vehicles to explore the city and surrounding areas. And tourists aren't the only ones who rent cars, often Miami residents enjoy the services rental car companies provide as well, whether they need a car while their vehicle is being repaired or because they need a truck to move things that don't fit into their personal vehicle.
With high traffic volume and congested roadways, Miami drivers are always navigating accident risks, and some collisions that do occur involve rental cars. According to the Florida Department of Highway Safety and Motor Vehicles, the state of Florida has about 32,000 vehicle wrecks involving rental cars, trucks, and vans each year. When these accidents do occur, rental car customers often turn to the credit card coverage they believed would protect them should a rental vehicle collision occur.
Many Credit Card Companies Offer Rental Vehicle Insurance
When you rent a car, you will be asked if you want to purchase coverage through the rental car company. It is common for drivers to decline this coverage because they are relying on the credit card they are using for the rental to have the appropriate insurance coverage. While it is true that a lot of credit card companies offer rental car insurance coverage as a perk for their cardholders, understanding the terms and conditions is essential.
For example, one of the limitations of credit card insurance coverage is that it may not cover all types of losses. For instance, rental car damage from earthquakes and floods are examples of expenses that may be excluded. The type of vehicle you rent could also impact what type of coverage you are carrying, and if you are covered at all. It is common for credit card insurance policies to not apply to all rental car types. Often luxury vehicles and high-end sports cars are exempt from coverage.
Renting a car and relying on credit card insurance coverage is a go-to solution for a lot of rental car customers. Which makes sense, it can be convenient and practical, but if you are one of these consumers it's essential to understand the limitations of your coverage.
Nuanced Rental Car Insurance Claims Often Require Legal Review
If you are facing a complicated insurance claim, such as one involving credit card coverage for rental vehicles, you would likely benefit from a detailed conversation with a Miami personal injury lawyer. Florida auto accident attorneys who have secured successful outcomes for past clients who were in situations similar to your own could have the right solution for you. Connecting with legal counsel ensures your rights are protected and increases your chances of receiving fair compensation for damages.
Is the process of securing the damage recovery you need following a rental car accident becoming complicated? As soon as you realize speaking to legal professionals could be in your best interests, talk to the attorneys at Spencer Morgan Law. Call 305-423-3800 now for a no-cost, confidential assessment.