Car Crash Pre-Litigation And Next Steps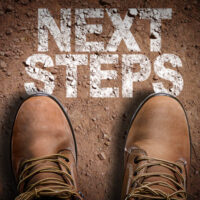 Often expenses incurred due to a Florida car crash can be settled during the pre-litigation process. This is a period of time in which the injured party and their attorney negotiate with the insurance companies involved. When a number can be reached that is full and fair, the injured party agrees to the settlement and the case can be resolved quickly. Signing off on paperwork and dispersing a financial award can occur over a few weeks.
If you or someone you care about sustained injuries and are handling property damage in the wake of a car accident, have a conversation about next steps with a Miami personal injury lawyer. If pre-litigation does not result in the amount you are seeking, a lawsuit could be explored.
Filing a Suit and Serving the Defendant
Once it is clear pre-litigation negotiations will not lead to an agreeable settlement offer, your attorney will file your case. This is the beginning of formal legal action. While a court filing can happen quickly, there are times when it takes a while for the court to process the filing if there is a backlog of cases. Your lawyer will keep you informed throughout the process.
Then, once the filing is processed, the defendant will be served. Essentially, this is the process of letting the defendant know they are being sued and why the legal action is moving forward. Your attorney can serve the defendant if you are suing another individual. In other situations, you may have hired a lawyer because you suspected you would be sued, in which case your lawyer will receive the information about you being served.
Discovery Period and Going to Trial
The discovery period is essentially a time when both sides of a dispute prepare for trial. It is a formal process as there is an exchange of information. After all, both the defendant and the plaintiff need to know what evidence will be presented at trial, along with any witness testimony. This allows everyone involved to fully prepare.
Even during discovery, settlement negotiations between your Miami personal injury lawyer and the attorney for the other party can be taking place. There are times when a settlement agreement is reached and the case is put to a close even before it ends up in a courtroom.
If no settlement is reached, even through the discovery period, the plaintiff's lawyer will inform the Florida court it is time to go to trial. The proper legal professionals, such as a judge, will be assigned and a date will be set.
Is it time for you to connect with a skilled litigator? If you are not achieving your objectives after an auto accident injuries, it may be time to file a lawsuit. Discuss the details of your unique situation with the qualified attorneys at Spencer Morgan Law to learn about your options. Often an amount that makes you whole following a collision can be reached through insurance negotiations. But if not, other legal action is possible. To get started, call us at 305-423-3800 to schedule your first meeting.