Car Accidents With Extended Settlement Timelines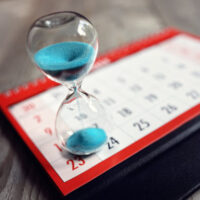 Phones ringing with creditors is not what people want. And it can be even more frustrating when the creditors are connected to injuries you sustained a car accident because another was negligent. The cost of medical care and car repairs can be more than a family can handle, and sometimes car accident settlements take longer than anticipated.
Thankfully, an experienced Miami car accident lawyer can walk you through the process and let you know what timeline to expect. Settlements could take longer than you had hoped because an insurance company is contesting the claim or there are unique circumstances.
Insurance Companies and Special Circumstances
Insurance claims adjusters could contact you before you have an opportunity to talk to an attorney. While you have an obligation to cooperation with your own insurance company, delay the conversation for a short time and connect with a lawyer. This is a way to protect yourself from an adjuster taking advantage of your fears. They could try to convince you that you are at fault for the event, creating more obstacles to settling your claim.
Long settlement timelines are also possible if you were in a passenger car and the accident was with a commercial vehicle. If a semi was involved, there may be multiple insurance policies to navigate. Similarly, rideshare accidents can involve three or more insurance companies, depending on the details of the event.
Protect Yourself While Waiting for the Settlement
While it can be annoying and stressful to wait for a settlement, there are things you can do to protect yourself from further harm while your lawyer negotiates on your behalf.
Talk to medical creditors. When you discuss the details of your accident with a medical billing department, a payment plan could be possible. Small payments can then be made until you are able to pay off the bill entirely.
Discuss leave policies with human resources. If you are coping with lost income, discuss time off policies with your place of work. They may have a leave option that will work for you.
Connect with banks. If necessary, share your story with the bank that holds your mortgage or auto loan. There could be a path to simplifying a complex situation.
Taking steps to protect your financial future is important. Then, once a settlement is secured, you can connect with loan holders and creditors, paying off any pending amounts.
You are not alone. It is common for car accident victims to want to reach a settlement without delay. To understand your options following a Florida car collision, connect with a Miami car accident lawyer.
Are you worried about your increasing debt load and how long a car crash settlement will take to pay out? An experienced attorney can help. Talk to the Miami personal injury attorneys at Spencer Morgan Law and have a lawyer negotiate with an insurance company for you. We have experience proving negligence and dealing with insurance companies. Contact us today at 305-423-3800 to schedule your free consultation.