Can You Sue a Business for Negligent Security?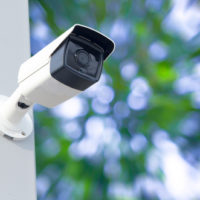 If you are the victim of a violent attack such as a mugging, robbery, or assault, you may suffer from both physical and emotional injuries. In addition to trying to overcome your newly acquired fears and heal from physical wounds, you will also be forced to find a way to pay for your compiling medical expenses. If you cannot work because of your injuries, the financial load may become even more burdensome as you struggle to pay for your living expenses, self-care, and other necessary costs on no income.
Depending on where the assault took place and under what circumstances, you may be entitled to seek compensation from the business or property owner via a negligent security claim. Consult with your Miami negligent security attorneys regarding your options for financial recovery and what you need to do to strengthen your case.
Do You Have a Case?
 Negligent security is a sensitive area of law, as security standards vary from location to location, and from business model to business model. For instance, a hotel owner in a ritzy neighborhood has less of a duty to provide strict security measures than a hotel owner in a bad neighborhood. Likewise, the owner of a convenience store has a heightened duty to employ adequate security measures than the owner of a small grocery market. That said, it is safe to assume that if a person owns or rents a property on which he or she hosts guests, he or she does have a duty to perform the following safety measures, at a minimum:
Provide adequate lighting;
Fix all broken windows and doors;
Install proper locks; and
Control access to who has keys.
Depending on the neighborhood crime rate and the nature of the business, a business or property owner may have a heightened obligation to provide overnight security, security guards, bars on the windows, and other additional safety measures. The overall goal of each property owner should be to prevent and guards against foreseeable crimes, and to maintain reasonably safe conditions. Failure to protect against foreseeable crimes is precisely what the law aims to punish, as such a failure is considered, for all intents and purposes, as negligence.
When You May Not Have a Case
 Not all instances in which a person is harmed by another on another person's or entity's property are eligible for recovery via negligent security claims. The outcome of negligent security claims are contingent upon a number of factors, including but not limited to a person's or entity's duty to an individual, whether or not the crime was actually foreseeable, and what security measures were in place at the time of the incident. Some instances in which you may not have a negligent security claim include the following:
The business or property owner did NOT owe you a duty to protect (you were a trespasser or non-invitee);
The crime was not foreseeable; or
The crime was foreseeable, the business or property owner already had ample security measures in place, but the perpetrator was able to carry out the crime regardless.
Contact a Miami Negligent Security Lawyer
 If your life has been turned upside down by an incident stemming from negligent security, contact the Miami negligent security attorneys at Spencer Morgan Law today to discuss the viability of your case. You may be entitled to recovery for your ample damages.