Can You File an Elder Abuse Lawsuit in Florida?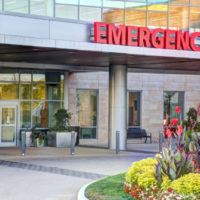 Elder abuse seems to be a growing problem across the country. If you or someone you know has been a victim of elder abuse, you may be wondering what legal steps you can take. More often than ever, people are filing elder abuse lawsuits. This speaks to the growing prevalence of the problem.
The state of Florida does have statutes in place to deal with elder abuse cases. Before you file a lawsuit, it is important that you understand what elder abuse is and how it is punished. Contact a family law attorney before you file a lawsuit.
What is Elder Abuse?
Florida law defines elder abuse as any abuse, aggravated abuse, or neglect of an elderly person. If the person is disabled but between the ages of 18 and 61, such treatment is considered abuse of a disabled adult. Actions that are considered elder abuse in Florida are as follows:
Intentional infliction of psychological or physical harm;
Intentional actions that could reasonably result in physical or psychological harm; and
Encouraging another person to act in a way that could bring or brings someone physical or psychological harm.
Elder abuse cases are always felony cases. Depending on the severity of the case, it may be classified as a third- or second-degree felony.
Financial Elder Abuse
Financial abuse is one of the most common types of elder abuse. This is because older people have usually saved a good amount of money over the course of their lifetimes. This type of abuse occurs when someone cashes an elderly person's checks without permission or convinces him or her to sign over property or assets. This is treated as a felony and is punished the same as any other felonies.
Sexual Abuse
Physical abuse is a common form of elder abuse. It can sometimes become sexual abuse. If an elderly person is experiencing infections around their genitalia or anus, this could be a sign of sexual abuse. They may also show signs of bruising or other bodily harm.
Penalties for Elder Abuse
Accusing someone of elder abuse is a criminal accusation, much like sexual assault or domestic violence. Depending on the severity of the case, the court may convict the defendant with a second- or third-degree felony. If a person is convicted of a third-degree felony, the punishment is up to five years in prison. For a second-degree felony, the punishment is up to fifteen years in prison.
Hire a Miami Personal Injury Attorney to Assist With Your Case
Elder abuse cases are criminal cases that have become increasingly common over the years. Often, an elder person may be ashamed or unable to communicate his or her thoughts and feelings on the matter. For that reason, elder abuse often goes unnoticed.
If you notice signs of abuse in any form, you should report it immediately. You should also seek the help of a Miami personal injury attorney who can help you throughout the investigation. Contact Spencer Morgan Law in Miami today to get your free consultation.
Resource:
leg.state.fl.us/statutes/index.cfm?App_mode=Display_Statute&URL=0800-0899/0825/0825.html