Can Spinal Stenosis Result From A Traffic Collision?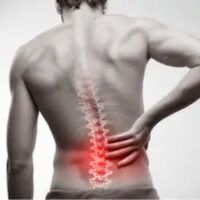 A medical condition affecting the spinal canal, spinal stenosis can impair a person's mobility and cause them pain and discomfort. There are a range of factors that can lead to a spinal stenosis diagnosis, including aging and degenerative changes. For others, an incident, such as a car crash, contributes to or exacerbates the presence of spinal stenosis.
Experiencing any back pain in the wake of a Florida car accident should not be ignored. While there can be expenses connected to medical care, there is often a possibility of securing a personal injury settlement to cover healthcare costs. Talk to a Miami personal injury attorney to learn more.
Connection Between Spinal Stenosis and Traffic Collisions
Spinal stenosis means the spinal canal has narrowed, and this narrowing puts pressure on the spinal cord and nerves as they reside within the spinal canal. Traumatic car accidents can lead to spinal harm, worsening a spinal stenosis condition.
Whiplash, for example, is a common physical injury due to car accidents, and the rapid back-and-forth movement of the head and neck that causes whiplash injury can exacerbate pre-existing conditions like spinal stenosis. Additionally, a sudden impact can lead to vertebral compression fractures, further narrowing the spinal canal and worsening stenosis.
Some of the symptoms of spinal stenosis include the following:
Often there is chronic back pain, which can vary in intensity, and the pain may be in a specific area as the pain may be in relation to the affected area of the spine.
Limb numbness. Many who suffer from spinal stenosis experience tingling sensations in their limbs, this numbness occurs because the compressed nerves may be unable to transmit their signals effectively throughout the body.
Muscle weakness. Along with pain, many report weakness in their arms or legs, sometimes severe enough that day-to-day tasks are difficult or the individual has trouble moving and falls, leading to further harm.
Any time symptoms such as back pain, numbness, tingling, or weakness are experienced, particularly following a traffic collision, it is crucial to seek immediate medical attention promptly. Sometimes a progressive condition, an early diagnosis of spinal stenosis means appropriate treatment can be accessed so further deterioration can be prevented.
Back Injuries Range In Severity
Have your back pain assessed as soon as possible following a traffic accident, because while it is true that some back pains resolve on their own with home care, others are indicators of something seriously wrong that needs to be addressed quickly. And to connect with medical cost compensation, discuss your situation with a Miami personal injury attorney.
Has your back been bothering you following a Miami car crash? Seeking care from healthcare professionals is an essential first step. Then, be sure to talk to the experienced attorneys at Spencer Morgan Law. If your condition is related to a traffic collision, slip and fall event, or another accident due to someone else's negligence, skilled legal professionals are available to explore your legal options with you. Call 305-423-3800 to book your fee-free, confidential assessment.