Basics Of Florida Personal Injury Law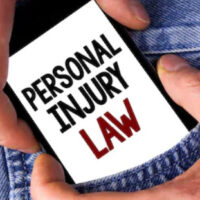 When a person or party causes another to be injured, there are state laws in place that can affect the resulting claims. If you were hurt because another was negligent, it is in your best interests to connect with a professional who understands how to build a strong insurance claim or file a lawsuit against the reckless party. Connect with a Miami personal injury lawyer after an accident or injury to discuss the details of your claim.
Vehicular Accidents, Animal Bites, and Negligence
Traffic accidents and the resulting property damage and injuries often prompt personal injury claims and lawsuits. The state of Florida follows no-fault rules when it comes to vehicular accidents. Essentially, this means your own insurance will cover damages, no matter who caused the accident. Under state law, every driver is required to carry personal injury protection with a $10,000 minimum. Lawsuits are possible if the injured victim sustained severe harm, life-long impacts that exceed a person's personal injury protection coverage.
While car accident claims and lawsuits are common, they are not the only types of accident injuries that can lead to personal injury action. For instance, if you were hurt by an animal, such as being bitten by a dog, damage recovery could follow. In Florida, a dog owner is negligent when a person is bit. This liability is in place whether the animal was aggressive in the past or not. The one issue that could weaken your claim against a dog owner is if you were unlawfully on the dog owner's property and when the attack occurred.
Additionally, the principles of negligence can be pointed to in medical malpractice cases and premise liability injuries. Essentially, if it is possible to establish negligence compensatory damages could be secured. Establishing that you were owed a duty of care is part of the process. For example, when you are in a business, such as a shopping mall or restaurant, the owner or property managers have a responsibility to maintain a reasonably safe environment. When dangers are known and not fixed, negligence can be established.
Talk to an Expert In Florida Law
When you are ready to fight for compensation for past, current and future medical expenses in connection with an accident injury, talk to a Miami personal injury lawyer. It may also be possible to secure financial damages for lost wages, reduction in earning capacity, property damage, emotional distress, and other sources of strain, such as needing to hire someone for household support.
Do you have questions about Florida personal injury law? Talk to an expert, connect with the legal team at Spencer Morgan Law. After an accident injury, you do not have to navigate the complexities of insurance negotiations and personal injury law on your own. When you hire seasoned attorneys, you can be confident professionals are fighting for your rights, looking over the language of the insurance company policies involved, and determining who is accountable and how much your claim is worth. Schedule your free consultation today, call 305-423-3800.