Baby Suffers Brain Damage As A Result Of Nurse's Drug Habit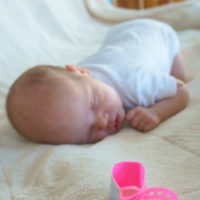 When you visit the hospital or emergency room, you expect to be treated with a level of care and urgency that is consistent with standards set by healthcare regulatory agencies across the nation. When you take your child to the hospital or emergency room, however, you expect the doctors to go above and beyond for him or her and to ensure that whatever ails your child is treated and treated promptly. That is what one woman expected when she brought her 4-month-old son to the Nicklaus Children's Hospital in Miami when he had the flu back in November of 2015. Unfortunately, that is not what happened.
The Boy Was an At-Risk Infant
Though most infants with the flu are at risk of adverse effects, this boy was particularly susceptible to the dangers of the flu because of a condition he has had since birth. The infant suffered from Jeune syndrome, a disorder that inhibits lung growth. To help keep his airway open, doctors had placed a breathing tube in his throat. The tube was to remain in his throat at all times.
The infant boy was admitted to the hospital in November 2015 and stayed there until February 2016. The entire time he was there, his mother rarely left his side. As a result, the mother was very familiar with protocol for caring for her son. One process she was highly familiar with was bath time.
The 4-month-old boy received his baths on the bed. According to the mother, the task required three people to complete: one to hold her son, a second to hold the breathing tube in place, and a third to swap the wet sheets with a dry one. So, when one nurse came in with just himself to bathe the baby, the mother thought it was odd. The nurse asked the mother to help with the sheets, which she agreed to do. After wiping the boy with a wet cloth, the nurse lifted him off of the bed so that the mother could replace the wet sheet with a dry one. When he did, his hands began to shake, and the boy's breathing tube fell out of his mouth. The nurse couldn't get it back in, so he went to get another nurse. As they struggled to reinsert the tube, more nurses came in to help. After a few minutes, the infant's heart stopped beating.
Medical records indicated that the boy was without oxygen for at least seven minutes but possibly for as long as 13 minutes. When he was discharged in February, he had brain damage.
Now, a little more than two years later, the boy cannot eat, he does not talk, and he struggles with walking. His father says that he cannot do the things a normal two-year-old should be able to do. The mother claims to have a lot of anger, and she has since quit her job to care for her son full time.
A Drug Addicted Nurse, a Negligent Hospital, a Case of Medical Malpractice
According to the infant's mother, when she first saw the nurse, she suspected that something was wrong with him. According to her testimony, he had bloodshot eyes, was shaking, and sweated profusely. He was also very hyper, effusive, and anxious. These are all indicators of a drug habit. It turns out that the nurse did, indeed have a drug addiction, to methamphetamine.
The hospital was aware of the nurse's addiction, knowledge that in and of itself was not a bad thing. In fact, because substance abuse is so rampant among nurses, there is the Intervention Program for Nurses (IPN). Thanks to this program, drug abusing nursing staff can get the help they need without losing their jobs. Under this program, addicted nurses can continue working but must be closely monitored at all times and drug tested regularly. The nurse signed a five-year contract with the program for substance abuse in January 2015. The program ranges in length from one to five years, depending on the severity of the addiction.
The nurse quit the program one year later, just two months after the episode with the infant. He gave up his nursing license shortly thereafter. But for the boy and his parents, it was too little too late.
Though the nurse's actions are undoubtedly reprehensible, it is the children's hospital that is under fire for medical malpractice. In accordance with IPN guidelines, the hospital is supposed to drug test a program participant immediately after an adverse incident. There are no tests from as long as 48 hours after the incident. Moreover, Nicklaus Children's hospital is subject to the Drug Free Workplace Act of 1988. In its policy, it states that drug use is prohibited, and that employees who appear impaired while on the job will be required to perform a mandatory drug test. The hospital is also required to file an incident report.
The mother's attorney says that while allowing the nurse to work after entering the program did not violate any hospital policies, the fact that he was allowed to work unsupervised in an ICU and less than a year after entering a five-year program DID.
If You Are the Victim of Medical Malpractice, Call a Lawyer
Injury by a healthcare professional can feel like a personal blow, as most people turn to healthcare providers to make things better, not worse. Healthcare providers are required to meet a certain standard of care, and if they cannot do that, they must answer for injuries. At Spencer Morgan Law, our Miami medical malpractice lawyers strive to help victims of medical malpractice not just recover the compensation they need to recover from injuries, but to also move forward with their lives despite oftentimes crippling damages. If you want to learn more about your legal rights and how our team can help you, reach out to our Miami law firm today.
Resources:
miamiherald.com/news/local/community/miami-dade/article203066019.html
nicklauschildrens.org/getattachment/For-Medical-Professionals/Medical-Education/Graduate-Medical-Education-GME/For-Current-Residents-and-Fellows/Chapter-5-POLICIES-AND-PROCEDURES-MCH-Specific.pdf.aspx