Assumed Risk Florida Sport Event Injuries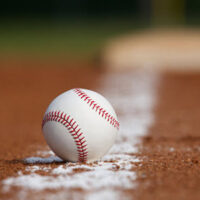 Adults and children in Florida and around the U.S. enjoy watching sports teams compete. For some families, they prefer to root for their favorite teams from the comfort of their own home, watching games on televisions and computers. But others choose to watch as many games as possible in person. After all, attending a game can be a fun, bonding activity. But when you head to the ballpark or hockey rink with your friends and family, you are not considering there are times when spectators are hurt.
If you sustained an injury when attending a Florida sporting event, connect with a legal professional to understand your damage recovery options. To discuss what could be an option for you and your family, connect with a Miami personal injury lawyer.
Stairs, Concession Areas, and Restrooms
If you were hurt in a sports facility but not at your seat, you could have a strong personal injury claim. If you were injured in any of the following areas because there was a hazard or a defect, connect with a legal professional to learn about the worth of your claim.
Escalators
Elevators
Stairs
Vendor areas
Stores
Beer gardens
Restrooms
Walkways
Concession areas
Chipped walkways that lead to injurious falls or harm that happens because an area is under construction could lead to a determination of negligence. Personal injury claims against sports organizations can be complicated. There are often large legal teams employed by the facilities. You need a skilled Miami injury lawyer advocating for you each step of the way. An experienced attorney can listen to the details of your situation and let you know if assumed risk applies.
Were you injured when attending a sporting event in or around Miami? Financial compensation may be possible and an experienced attorney can help. Talk to the Miami personal injury attorneys at Spencer Morgan Law and have a lawyer negotiate with an insurance company for you. We have experience proving negligence, negotiating with insurance companies, and taking cases to trial. Contact us today at 305-423-3800 to schedule your free consultation.