Anxiety, Fear, And Vehophobia After A FL Accident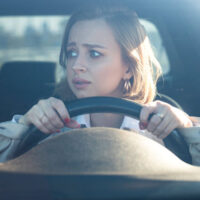 Physical injuries can be immediately seen after a car crash, but unseen emotional harm is also possible. Traumatic experiences can result in increased feelings of fear and anxiety within an accident victim's daily life. For some the fear is connected to being in a vehicle again, so the individual may avoid driving a car or being a passenger. When this continues for months or years, a person could reach out to a mental health professional and a vehophobia diagnosis could follow.
Expenses for physical injuries and mental health support following a Florida car collision can quickly escalate to a financial figure that is more than a family can afford. And even if you have the funds to settle the expenses, it makes sense to access the financial recovery you can through your insurance coverage or hold the at-fault party responsible, if it is an option. To talk through what is possible for you and how to secure a full and fair recovery amount, connect with a Miami personal injury lawyer.
Seeking Care and Enhanced Driving Classes
Any and all symptoms experienced after a car accident should be taken seriously and addressed by a healthcare professional. If you are unsure where to turn to receive support for elevated anxious feelings, ask your primary care doctor about who to talk to, they can share the contact information of mental health professionals in your area, including therapists, counselors, psychologists, and psychiatrists who specialize in treating people who have experienced trauma.
Symptoms of vehophobia to be aware of:
Traveling in cars or thinking about motor vehicles leads to sweating and panic.
Inability to sleep because of thoughts of the crash or nightmares about the event.
Avoiding vehicular travel, as a driver or a passenger.
Refusal to go near the accident scene or any geographical space that brings the event to mind.
A professional could advise cognitive behavior therapy, defensive driving classes, or a combination of recovery strategies. Every situation needs to be assessed on a case-by-case basis.
Defensive driving classes are essentially advanced drivers education courses for individuals who already know how to drive but want to enhance their skills. The courses introduce drivers to behaviors and habits to keep you safe on Florida roadways.
Share Your Mental Health Expenses with a Skilled Attorney
A seasoned Miami personal injury lawyer will look over the facts of your case and calculate the worth of your claim or case. This will include medical expenses, mental health fees, property bills, lost wages, and other damages.
Are you coping with vehophobia or other anxiety issues following a Miami car crash? There are ways to recover, including defensive driving classes and meeting with mental health professionals. To learn about how the expenses for those services could be handled, connect with the legal team at Spencer Morgan Law. When you work with an attorney who will compassionately listen to you and aggressively fight for your recovery, you will be better positioned to move past the injurious event. For a no-cost, confidential assessment, call 305-423-3800.