Answers To Prevalent Personal Injury Questions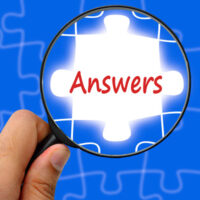 Some personal injury cases are simple, others are complex. Whether you have no idea where to start or have been through the personal injury claims process before, it is common to have questions about your rights, the legal process, and how to seek compensation following a Florida accident.
When you bring your questions to a skilled Miami personal injury attorney, they can provide you clear and informative answers. This is true if one of your questions is a variation on the following or if you have a completely different issue that needs to be addressed.
How Long Do I Have to File and How Is Fault Determined?
In the state of Florida, the statute of limitations for most personal injury cases is two years. While this time limit applies to most situations, there are specific circumstances that may affect this deadline. Before making assumptions that you can extend a timeline, consult with an attorney.
Part of the process will be determining negligence, which is assessing fault. Negligence is affirmed when there is proof that someone's actions or inactions breached a duty of care owed to another, resulting in harm. Fault is established by gathering evidence, collecting witness testimonies, and accessing expert opinions, when helpful.
What Compensation Can I Seek in a Personal Injury Case?
When negligence can be proven in a personal injury case, you could be eligible for compensation. This financial recovery can be connected to a range of damages, including medical expenses, lost wages, pain and suffering, and property damage.
If you are at this point and an insurance adjuster offers you a settlement amount, be aware of the possibility of the insurance company aiming to minimize payouts. For example, they may press you to quickly sign off on a lowball settlement or delay processing of a claim. Because of this, talk to a legal professional before agreeing to a settlement if you have any misgivings at all.
What If the At-Fault Party Doesn't Have Insurance?
If the at-fault party doesn't have insurance, or they have some level of coverage but it is insufficient given the amount of losses you've incurred, you may be able to rely on your own uninsured/underinsured motorist coverage. Florida has a lot of claims that go through this process as the state is home to many uninsured drivers.
How long it will take to settle your personal injury case will vary based on its complexity and whether a settlement can be reached outside of court, which most claims are. Some cases can resolve in a few months, while others may take several years to litigate. Even though most personal injury cases are settled before the need for a trial, an attorney can guide you through the court process if a fair settlement cannot be reached through negotiating with an insurance company.
To have your questions answered and connect with personalized legal advice, consult with an experienced Miami personal injury attorney.
Could a lawyer help you navigate the legal process effectively? Discuss the details of your case with the legal team at Spencer Morgan Law. Schedule your fee-free consultation today, call 305-423-3800.