Am I To Blame For My Pedestrian Accident Injuries?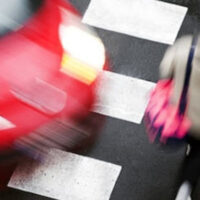 Taking time to recover from injuries after being struck by a vehicle in Miami can be stressful, painful, and complicated. While you may need damage recovery to cope with a range of medical expenses, it is possible an insurance company representative or the lawyer of the car driver involved is suggesting you are to blame for your injuries. This could be true if you were distracted, did not adhere to traffic signs and signals, or walked across a street outside of a designated crosswalk.
Even if you carry a degree of fault, it may still be able to seek damages. Do not let someone talk you out of recovery funds you are entitled to. Instead, connect with a Miami personal injury lawyer who will fight for your rights. Securing compensation could be a reality due to the comparative negligence rules that are in place under Florida personal injury laws.
FL Courts and Pure Comparative Fault
Personal injury laws vary when you move between states, and comparative fault has different guidelines and rules from state to state as well. Florida courts follow pure comparative negligence, so the amount you will be awarded could be reduced if you carry a percentage of fault. The diminishment will be in direct relation to the proportion of fault you carry. This is true of both economic and noneconomic damage recovery.
The word pure is important as there is no cap. For example, in some states if you are a pedestrian who is over 50% responsible for your accident injuries, you will not be eligible for damage recovery. But in Florida, you could access compensation even if it is decided you were 90% (or more) to blame for the accident. Obviously, your recovery will be significantly reduced, but you still will receive a share.
Shifting blame is one of the many strategies insurance companies can use to deny or reduce a claim. After all, if they shift a portion or all of the blame on the injured party, it means they payout far less.
Valuing Your Claim 
Every situation needs to be addressed individually, as even similar situations have their own peculiarities.
Some questions your attorney would ask you in order to put a value on your claim:
What documentation and evidence do you have?
Are you partially at fault for the incident?
What types of insurance coverage is available?
A Miami personal injury lawyer can share with you what compensatory damages you are eligible for, including medical bills, lost income, property damage, and therapy fees. You do not have to accept an insurance adjuster's opinion if they blame you and deny your claim. They have their lawyers, you can have an experienced attorney fighting for you, too.
Do you need advice from a Miami pedestrian accident injury lawyer? Dedicated, knowledgeable Florida lawyers are available to help you access damage recovery, even if you share a percentage of responsibility. The attorneys at Spencer Morgan Law know how much claims are worth and have years of experience fighting for client rights. Contact us today at 305-423-3800 to schedule your initial meeting.