After A Cruise Ship Injury, Navigating The Waters Of Compensation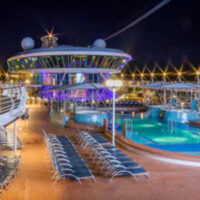 Miami is a major hub for the cruise ship industry. Many individuals, couples, and families from around the world come to Miami every year to board ships and seek out fun and relaxation on the open sea. While a lot of vacationers meet this goal, others sustain injuries amid all the excitement.
As is true with all personal injury claims and cases, there are crucial steps to take after a cruise ship injury in order to secure the compensation required to fully heal and protect your rights. Talk to a Miami personal injury lawyer to learn more.
Report the Incident and Preserve Records
After an injury on a cruise ship or anywhere else, seek immediate medical attention. Doing so not only prioritizes your health, but it could be a key step to securing the documentation necessary for financial recovery. If you are on the ship when you are hurt, access the medical facilities and professionals on board. If you are on land, talk to the employee supervising the boarding process or the excursion about your need for care.
While your medical record is important, you will also need to report the incident to the cruise ship staff. Incident reports contain details about how an accident occurred and the circumstances surrounding it. Requesting a copy of the report for your records is advised, as the first document of an injury can be valuable in damage recovery efforts.
Designating one spot for all of the records related to the cruise, including medical records, incident reports, and any communication with the cruise line, can be helpful, as the paperwork and digital documentation can add up quickly. A physical folder or digital folder can be used to collect all of the documents connected to the extent of your injuries and the cruise line's liability.
Understanding Cruise Line Liability
Cruise lines have a responsibility to provide a safe environment for staff and passengers. If they fail to do so and people are injured, they may be held liable. Examples of common harm that leads to cruise ship claims:
Slip and falls due to slick surfaces or wet decks
Food poisoning as a result of onboard dining
Assaults due to faulty securing measures
Mechanical failures or malfunctions
Excursion accident injuries at ports of call
Medical negligence experienced on a ship
Legal professionals can review the specific terms and conditions contained within cruise ship ticket contracts. Then, the possibility of filing a claim can be assessed.
When you prioritize your health, promptly report an incident, preserve records, and talk to a Miami personal injury lawyer without delay, you can navigate the waters of cruise ship injury compensation with confidence. Lawyers understand the need for monetary relief in order to cope with the physical, emotional, and financial toll of a cruise ship injury.
Was your injury sustained on a cruise ship? There are set processes that can help you strengthen your claim. Talk to the experienced Miami attorneys at Spencer Morgan Law. Call 305-423-3800 today to get started without delay. Initial consultations are free and confidential.