Adrenaline Surges and Miami Car Injuries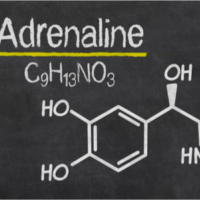 Being involved in a car crash in Miami or anywhere else can be traumatic. Because of this, it is common for people to experience an adrenaline surge. An adrenaline rush results in an increase in your blood flow and your heart beating faster. This can help you cope with the stress of the event, it is part of a person's survival instincts.
While adrenaline can be helpful, they can also result in health issues not immediately being detected. Some injuries are slow to show so seeking a doctor is essential, even if you initially think you are fine. Symptoms may appear later, do not overlook the possibility of injuries. You could experience long-term issues when health issues are not addressed in a timely manner.
If you were injured in a Florida car collision or motorcycle crash you may have experienced delayed symptoms due to an adrenaline rush. Discuss your situation with a Miami car accident lawyer, compensation could be possible even when the injury was slow to show.
Severe Injuries from Symptoms that Seem Small
Do not dismiss a symptom as no big deal or a nuisance following a car crash. Have your health assessed by a doctor or other healthcare professional even if you are not experiencing symptoms or the symptoms you are experiencing seem small. Every symptom is your body giving you a clue, there could be serious damage that is in need of treatment. Some of the symptoms that are easily dismissed and can be indicators of a larger issue include the following.
Back and neck pain. Nerve damage and muscle injuries can lead to neck and back pain.
Traumatic brain injuries can prompt headaches, along with brain hemorrhaging.
Whiplash harm can lead to stress and stiffness in the body.
Seeking medical attention right away is an important step for your personal health and a strong personal injury claim. Medical treatment means you can heal properly and documentation will exist should a claim move forward.
Unfortunately, there are car accidents every day. Millions of crashes happen in America each year. Some of these are minor, but it is estimated that there are many who are hurt, over three million people. Severe injuries can happen in Florida and throughout the country, even when symptoms are not immediately felt by the car accident victim.
After a vehicular accident, a Miami car accident lawyer can help. With experience assessing accident situations, a skilled lawyer knows what to do when there are immediate accident injuries or when collision injuries are slow to appear. There are paths to a full compensation award when another was negligent, both for minor and severe accidents.
Did you delay seeing a doctor because you initially thought you were fine following a car accident? Talk to the Miami personal injury attorneys at Spencer Morgan Law. Accident cases can be complex, a knowledgeable attorney is needed to navigate the complicated negotiations with insurance companies and legal professionals. Contact us today at 305-423-3800 to schedule your free consultation.
https://www.smorganlaw.com/will-i-receive-a-settlement-or-head-to-trial/