Accident-Related Chest Injuries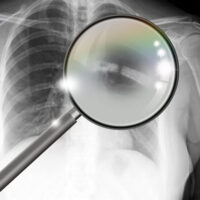 Chest pains can be a signal of a larger health concern. If you are experiencing chest pains following a Florida collision, you should connect with a licensed healthcare professional right away. Accident trauma can result in severe chest injuries and discomfort due to strained muscles. All feelings of discomfort should be noted and assessed by a professional.
Ignoring accident-related chest pain can be detrimental to your personal health. If you are forgoing medical care because you are worried about the cost, know that chest injury expenses could be part of your damage recovery. To pursue the compensation you deserve, connect with a Miami personal injury lawyer.
Airbag, Seatbelt, and Dashboard Injuries
Chest injuries can occur as a result of blunt force during the motion and chaos of a vehicular accident. Because if you strike something with your automobile or another vehicle hits your car or truck, it is possible your body will collide with an object or hard surface.
For example, while airbags and seatbelts are essential safety features that save many lives, they can also lead to chest harm in certain situations. When a person is close to an airbag at its deployment moment, abrasions, broken bones, and lacerations are possible. Additionally, while seatbelts save lives by keeping people in a safe position, the forced stopping of the seat belt mechanism can lead to cuts, bruises and fractures.
Suffering from one or more of the following accident-related chest injuries requires medical care.
Harm to sternum
Trachea injury
Broken ribs
Injured internal organs
Your primary care physician, emergency room doctor, urgent care physician, or other licensed medical professional can provide a diagnosis and treatment plan.
Filing with Your Accident Policy
Because Florida has no-fault laws in place, you will likely start the process of securing funds for accident-related chest expenses by filing for health recovery benefits from your own insurance plan. Personal injury protection coverage means your own insurer has a responsibility to pay for your medical fees up to a set amount.
While your insurance company knows they are tasked with paying for chest pain fees without the stress and time of pursuing legal proceedings, you may only be offered a minimum amount. Or maybe they will outright deny medical treatments because of a reason they unearthed in their investigation. Your Miami personal injury lawyer will fight for your rightful compensation amount. Plus, they can support you through your defense if another party involved in the accident moves to take legal action against you.
Do I need an attorney to help me with compensation issues after an accident-related chest injury? While it is possible to file a claim on your own, an experienced attorney will inform you of the full value of your claim and push for the maximum settlement amount. And if the insurance compensation offers are not high enough, a lawyer can take further legal action to be sure you are made whole financially. When you are ready to get started, connect with the legal team at Spencer Morgan Law. For a no-cost, confidential assessment, call 305-423-3800.