Accident Recovery And Activity Monitors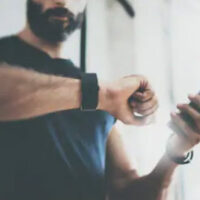 Many Florida residents wear activity monitors. Some use smart watches to track their running history and train for races while others use other wearable devices to track their sleep cycles and hydration levels. Gathering health data has become increasingly popular as activity monitoring devices have become smaller, more affordable, and easier to use. There are even health insurance companies that provide bonuses to customers who meet certain goals, such as an average step count per day in a given month.
While you likely purchased your activity monitor for your own personal goals prior to an accident, you may be able to use some of the data collected to prove your need for damage recovery. Discuss the details of your situation with a Miami personal injury lawyer. A skilled lawyer will have a lot of ideas on how to obtain the evidence you need to access a full damage recovery package.
Lifestyle Changes and Loss of Sleep
One of the most difficult areas to prove within a personal injury claim is pain and suffering. After all, individuals experience and cope with pain in a variety of ways. But a fitness tracker can provide your attorney with valuable data to share with an insurance company that could be working to deny your eligibility for pain and suffering compensation. Data that shows how active you were before an accident and how well you slept could be contrasted by your reduced sleep and inactivity due to ongoing discomfort and pain.
Depending on your lifestyle before the accident, there may also be activity tracking data that interfaced with your medical history. Then, there is a more robust view of how your health was impacted by the injurious event.
Experienced Attorneys and Evidence
Compassionate Florida accident attorneys help their clients in a lot of different ways, including providing legal guidance and having a full understanding of different forms of documentation. An insurance company may offer you a low settlement based on the evidence they have already obtained, but they are securing documentation that supports the monetary figure they want you to agree to. When you work with a skilled Miami personal injury lawyer, they are focused on securing evidence to land you the settlement you deserve, which could be a far higher figure.
There are many forms of accident injury documentation that you may not be familiar with, including the data on your smartwatch or activity tracker. Share the data you have with a talented lawyer for a full settlement offer.
Have you been wearing a data tracker for years, both before and after sustaining a Florida accident injury? A seasoned lawyer will look over your available evidence and inform you of the worth of your claim. Once you understand your claim's value, you can sidestep any low offers. Connect with the legal team at Spencer Morgan Law to learn more. Our attorneys will provide you with professional guidance and pave a path for you to obtain financial recovery. Schedule your free consultation today, call 305-423-3800.