Accident Injuries At A Miami Gas Station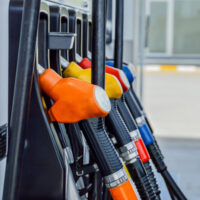 There are thousands of gas stations in Florida, and many of them do a lot more than provide consumers with gas. Some are service stations where auto fixes are provided and others are convenience stores that sell groceries, snacks, lottery tickets, hot meals, over-the-counter drugs, clothes, toiletries, souvenirs, and more. With so much activity and many people coming and going, there are potential hazards that can lead to accident injuries.
If you sustained a severe cut because of a defective gas pump or if you slipped and were injured because of a spilled fluid inside the station, talk to a legal professional about damage recovery. A skilled Miami personal injury lawyer knows how to secure the compensation you need to move past a gas station injury.
Types of Gas Station Injuries
Florida gas and service stations need to be safe for customers. While most gas station owners do supply consumers with safe conditions, there are exceptions. Some situations that could lead to injuries include the following:
Slips and falls. Individuals have been injured when they tripped on debris and stumbled over cracked pavement. Slips are also possible when there is spilled soap in bathrooms that is not cleaned up properly or gas and oil pooled around the pumps.
Leaked hoses or gas pumps that do not function properly can lead to sprays, explosions, and burns.
Security concerns. Gas station owners need to provide adequate security to keep the location reasonably safe and free of assaults and robberies, when possible.
Car crashes. With cars present, car accidents are possible. Multi-vehicle car accidents are possible along with single vehicle wrecks.
Defective equipment. Equipment needs to be kept in working order. Cuts and injuries are possible when gas pumps malfunction.
A personal injury lawyer can determine what type of claim to file and who is responsible when they look over the details of your injury.
Steps to Take After Being Hurt at a Gas Station
Your health is the first priority and it is essential you have your injuries assessed and treated as soon as possible. Additionally, report the accident to the gas station and call the police, if needed. Take photos of where the accident occurred and anything that contributed to the risk. For example, if you slipped on a food mess (such as nacho cheese or pizza sauce) that was not cleaned up, take a picture of the mess and the injury you sustained. Evidence can be an important part of proving fault and securing compensation for accident expenses.
Even if you were unable to secure documentation at the time, a claim could be possible. Talk to a Miami personal injury lawyer today.
Is a gas station owner responsible for your injuries? An experienced attorney can help. Talk to the Miami personal injury attorneys at Spencer Morgan Law and have a lawyer negotiate with an insurance company for you. We have experience proving negligence, negotiating with insurance companies, and taking cases to trial. Contact us today at 305-423-3800 to schedule your free consultation.